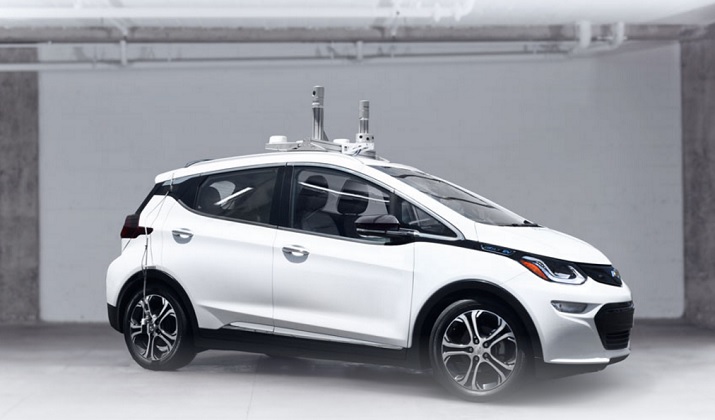 GM's Cruise Automation will get a boost in staff and working space with an expansion to its facilities in San Francisco. Image credit: GM
General Motors plans to hire an additional 1,100 employees and invest some $14 million to expand its Cruise Automation development facility in San Francisco.
The facility is being used by the American car giant to work toward technologies to enable self-driving capabilities in future automobiles. GM is currently testing more than 50 Chevrolet Bolt electric vehicles with self-driving technology on public roads in San Francisco, Scottsdale, Arizona and Detroit.
The new investment will be used to repurpose an existing facility in San Francisco that will double the space for research and development at Cruise Automation. The team will then move into the facility by the end of this year and the hiring of the new staff will take place over the next five years.
"Self-driving technology holds enormous benefits to society in the form of increased safety and access to transportation," says Mary Barra, chairwoman and CEO of GM. "Running our autonomous vehicle program as a start-up is giving us the speed we need to continue to stay at the forefront of development of these technologies and the market applications."
GM was able to receive an incentive from the state of California's Office of Business and Economic Development to the tune of an $8 million tax credit.
GM acquired Cruise Automation about a year ago in order to help the car maker compete in software development for autonomous driving and to help the company accelerate its self-driving vehicle plans.