Electronics and Semiconductors
Murata Connectivity Technology Will be Key to Future Vehicle Communications
27 March 2017
Sponsored content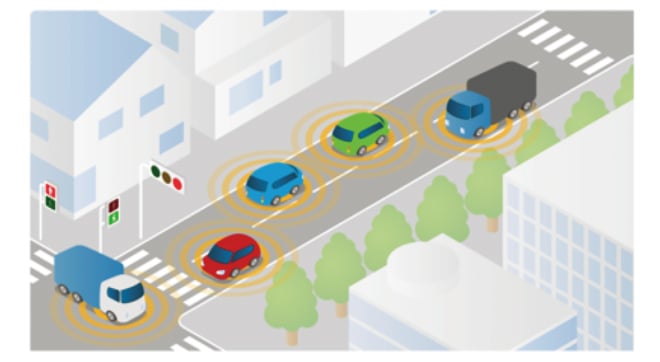 Public comment on the U.S. Department of Transportation's National Highway Traffic Safety Administration (NHTSA) Notice of Proposed Rulemaking (NPRM) is due by April 12, 2017. The goal of the NPRM is a Federal Motor Vehicle Safety Standard requiring that new light vehicles be vehicle-to-vehicle (V2V) communications capable—able to send and receive safety messages regarding speed, heading, brakes, etc., from surrounding vehicles.
Key to the delivery of V2V and V2X (vehicle to infrastructure) under the NPRM, is the ability to provide communications featuring:
Cryptographic agility to meet global requirements
Low latency
Rapid signing speed
Highest level of security
Small form-factor silicon footprint
Murata's leadership in market-ready V2V and V2X modules and its strategic relationships with tier-ones, key IC manufacturers and OEM ecosystem partners, ensures its ability to provide this level of communication and do it now. Murata's V2V and V2X wireless modules and software programs comply with IEEE802.11p wireless LAN standard used in vehicle-to-vehicle and vehicle-to-infrastructure communications.
At the heart of the V2X wireless modules are Murata's RF-based technologies that deliver high-quality performance. To rapidly detect the approach of other vehicles early, communication modules must feature sufficiently high power to establish a long wireless communication range. Through the optimized selection of appropriate components and fine-tuning of performance, Murata modules outperform competitive designs to date.
Murata sensors and superior wireless modules combine to deliver complete V2V, V2X total solutions that deliver the sophisticated ADAS capabilities required by the rapidly evolving marketplace. Core competence in design, support global network, and supply capabilities position Murata as market ready. Soon, when it's time to respond to the NPRM as to its readiness to comply with the new safety standard, based on the excellence used into its

development, and the advanced availability of design-ready modules, Murata will be able to give a resounding "Yes."
Murata Manufacturing Co., Ltd.
Find Free Electronics Datasheets