The MIT Technology Review has released its annual list of innovations that will have the largest impact on businesses and society in the coming years.
The list is expansive covering industries including healthcare, renewable energy, self-driving vehicles, new forms of payment, cybersecurity and new powerful computing technologies.
The MIT Technology Review is gathered using input and guidance from research labs, investment firms and companies involved in developing products.
1) Reversing Paralysis
Using brain implants, neuroscientists are working on ways to restore the freedom of movement in people that have massive spinal cord injuries.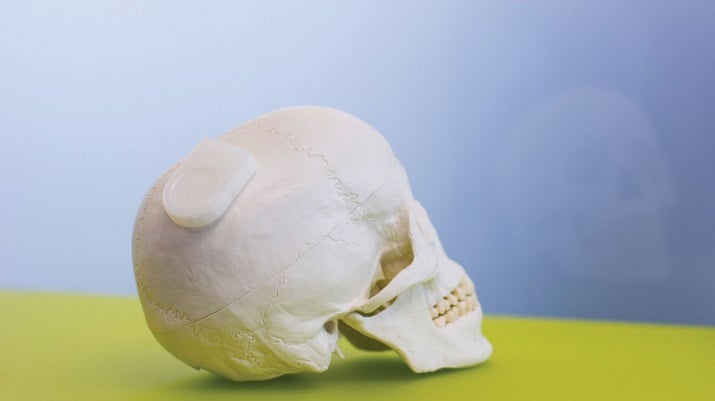 A device connected directly to the brain could be used to help paralysis victims use thought to control limb movement. Source: MIT Technology Review While much research has delved into using robotic arms or computer controlled cursors to use thoughts for movement, the step toward developing the brain-reading technology needed has been slow. Now, researchers have taken the next step in the form of a "neural bypass" that can project thoughts into the action of moving limbs via a direct brain implant.
Availability: 10 to 15 years
2) Rise in Internet of Things Botnets
If the recent cyber-attacks that took place last October have taught us anything, it is that the more we connect additional objects to the Internet, the more potentially damaging side effects can result. Those attacks on the Dyn server farm were conducted using 100,000 compromised in-home gadgets that knocked many leading Internet businesses offline.
The MIT Technology Review believes this is just the beginning of such attacks and that we will be seeing more attacks coming and in larger more crippling ways that could lead to upheaval at many Web sites, even challenging the ability of consumers to access these sites. Until Internet of Things devices can become more secure, this shows no signs of slowing down.
Availability: Now
3) Paying With Your Face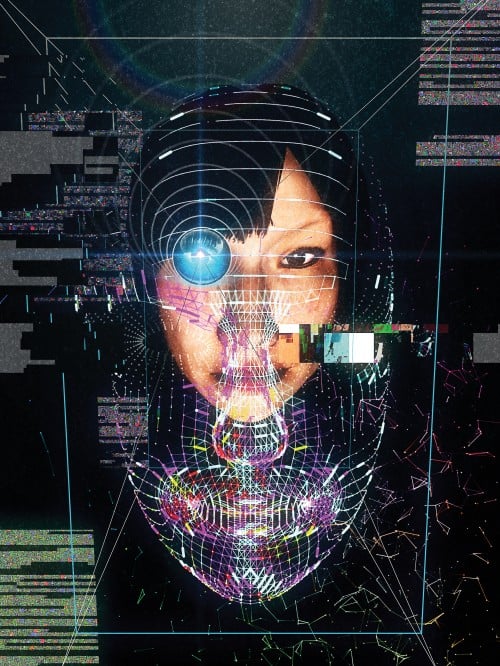 In China, companies have deployed technology that uses deep learning and facial recognition to allow consumers to pay using just their looks. Source: MIT Technology Review The ability to make payments on everyday items using smartphones is actively increasing in adoption. But what if all you needed was your face?
Face-detecting systems in China are now authorizing payments for goods through the use of facial recognition technology that tracks 83 different points on a face simultaneously. The technology, which uses deep learning artificial intelligence, could change how people interact with banks, stores and transportation services as well as how surveillance and security is done.
Availability: Now
4) Quantum Computing
Heavyweights in the electronics market have ramped up their corporate funding for quantum computing both in research and in the development of core technologies needed to build a working machine—microelectronics, complex circuits and control software.
Google, IBM, Intel and Microsoft are looking to quantum computing as a way to solve complex optimization problems, improving encryption and executing machine-learning algorithms. While the technology has been kicked around for many years, MIT Technology Review believes it is finally on the cusp of becoming a reality.
Availability: 4 to 5 years
5) 360-Degree Selfies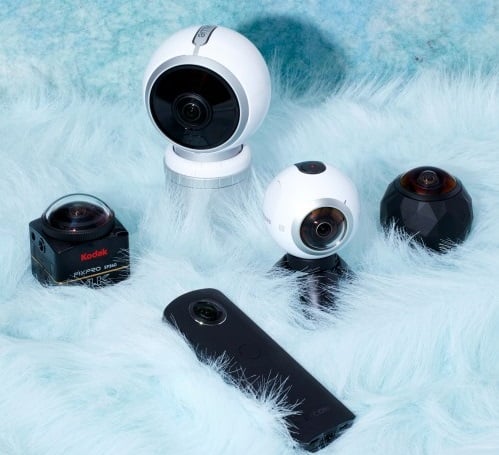 Kodak is one of many companies developing 360 degree cameras for capturing video and photos from every angle. Source: MIT Technology Review It is not a secret that people love documenting their life through the lens of a camera. Now, companies are taking the selfie to a whole new level with cameras that for less than $500 can record video and take pictures from 360 degrees. This technology is already on the market in the form of streaming cameras, but major companies such as Samsung, Kodak and Ricoh are getting in on the act developing their own versions.
The technology might be a game changer in how people view and record sporting events, concerts or news conferences and maybe even how surveillance and reconnaissance is accomplished.
Availability: Now
6) Strides in Gene Therapy
The idea behind gene therapy is creating an engineered virus that delivers healthy genes into patients to improve life-threatening conditions.
However, progress has been slow. But now scientists are on the verge of curing devastating genetic disorders through the use of gene therapy. These include treatment for a progressive form of blindness, cure for hemophilia and cures for some skin conditions. It hasn't yet reached the stage where complicated ailments such as Alzheimer's, diabetes or heart failure can be cured, but it is being looked into.
Availability: Now
7) Hot Solar Cells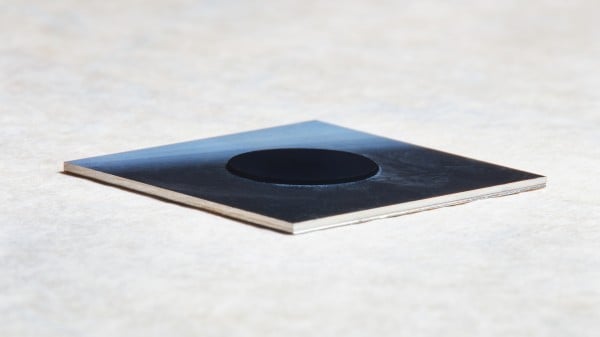 Black carbon nanotubes sit on top of an absorber-emitter layer that collects energy across the solar spectrum converting it into heat. Source: MIT Technology Review Solar installations in residences and businesses have been growing steadily in the last few years as the move to renewable energy and the decreasing costs of panels are leading to wider adoption. Researchers at MIT have developed a device that could make solar energy even more appealing by improving efficiency.
The device turns sunlight into heat and then converts it back to light but within the spectrum that solar cells can use. The so-called hot solar cells feature black carbon nanotubes on top of an absorber-emitter layer that collects light, turns it into heat and then produces more light than a solar cell can absorb, improving the efficiency of the system.
Availability: 10 to 12 years
8) Mapping the Genetic Cell Atlas
The idea of cataloging the 37.2 trillion cells inside the human body has been an idea for generations. The goal is to reveal what bodies are actually made of and how this could lead to a better understanding of new drugs to help diseases.
An international consortium of scientists is working on the plan using new technologies that have previously been unavailable, including cellular microfluidics, decoding genes active in single cells and a new labeling technique. The consortium is working with different universities, including MIT and Harvard and is being funded through corporations including Facebook's new "Biohub" in California.
Availability: 5 years
9) Self-Driving Trucks
The idea of self-driving trucks must take into consideration how it impacts safety as well as employment of the millions of truckers worldwide. Source: MIT Technology Review Uber's truck division, Otto, is already testing the use of autonomous driving technologies for delivery options in its commercial fleet. But it is only one of many companies looking at advances in self-driving technology to bring about a sea change in the market.
Along with Otto, Daimler, Volvo and Peterbilt are examining the implications of self-driving trucks in terms of efficiency, safety and on truckers' employment. While it is unlikely that self-driving trucks will replace drivers, it will certainly impact the nature of the job and those implications must be taken into consideration as well as safety since trucks have many different aspects than cars.
Availability: 5 to 10 years
10) Reinforcement Learning
Reinforcement learning is a new form of machine learning that gives computers new capabilities. Instead of giving computers instructions, the computer just learns on its own. When combined with deep learning on a huge neural network, it can help computers when it comes to things like autonomous driving in having to make decisions by itself on the road or ushering in new ways of robotic control.
This is a type of trial and error testing for computers where they learn over time better ways to manage the tasks they are given. Recently, an Alphabet subsidiary called DeepMind developed a computer that mastered the game of Go and beat one of the best human players in the world using this type of learning.
Availability: 1 to 2 years
To learn more about the MIT Technology Review's list of innovations, visit: https://www.technologyreview.com/lists/technologies/2017/