WalaLight's passive light emitting diode (LED) lighting system has received certification for North American markets by Underwriters Laboratories (UL) and the Canadian Standards Association (CSA).
The lighting technology, designed for commercial applications, provides natural light that simulates daytime sunlight and warmer calming light in the evening. The system operates via a ZigBee wireless connection and changes the light without any physical effort.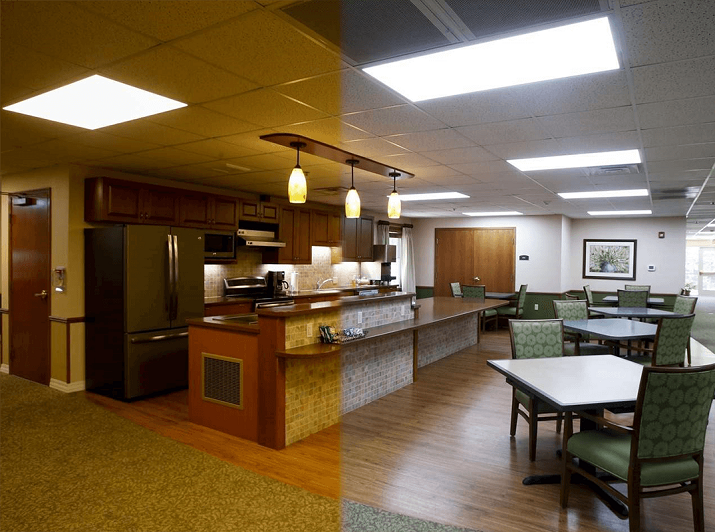 Passive ambient LED lighting can lead to higher productivity in the office, better behavior in schools and better healing in hospitals. Source: WalaLight WalaLight sees this technology playing a role in impacting health and behavior in senior living facilities, where it could help with energy and sleep patterns, or in hospitals and other healthcare facilities. The company believes the WalaLight could aid in patient recovery or help reduce stay in facilities.
The circadian rhythm LED platform could also be used in schools to aid in student behavior or performance; in offices to improve productivity; correctional facilities to improve behavior and alleviate security concerns; or shift facilities where better alertness leads to heightened productivity.
"By using WalaLight, physical and mental well-being improves through optimal circadian rhythms," says Harry Zuker, CEO of WalaLight. "We can also reset the biological clock for jet lag, as well as circumvent seasonal effect disorder, PTSD, ADHD and many other disorders."
WalaLight says the LED lighting helps improve wellness while also offering cost savings on utilities, and it dramatically reduces the need for lighting maintenance and replacement.