Uniquely shaped candy is usually the mark of chewy candy that is easily moldable. Chewing gum has traditionally been regulated to sticks, balls or pellets.
Now, industrial food maker Wacker Chemie AG has developed a process using 3D printing that allows chewing gum to be molded into various shapes, such as a name, company logo or lifelike miniature figures. But Wacker's process also allows chewing gum that can be mixed with non-traditional flavors as well, like fruit juice, coffee, milk, caramel, chocolate, coconut and other plant extracts.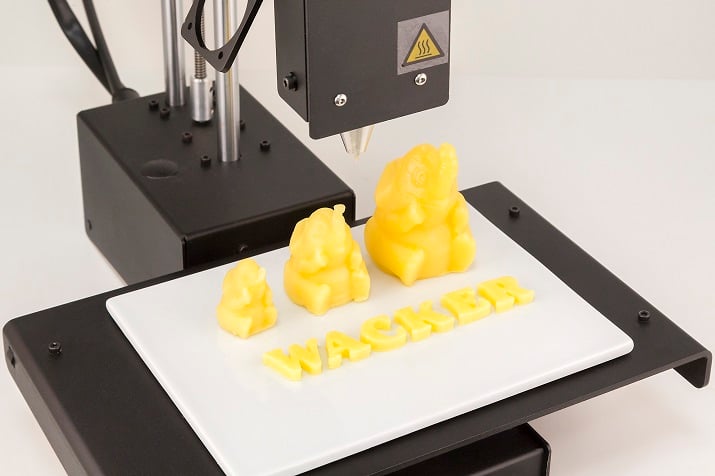 Wacker will debut the new 3D printing technology, called Candy2Gum, at the ProSweets Cologne sweets and snacks trade show held in Germany at the end of January. The process involves making gum out of chewy candy. The process involves boiling the candy and after a short amount of time it turns into chewing gum.
By using water-based, fat-containing ingredients and boiling it, Wacker is able to add these additional flavors into the gum whereas traditional chewing gum is made in a dry kneading process. Wacker uses a premix called CAPIVA C03 which is insoluble in water, but melts fully making it suitable to create both sugary and sugar-free gum mixtures. The premix is add to the candy mass and the chewy candy becomes a piece of chewing gum.