Despite the widespread use of robots in various industries, automation has failed to take hold in apparel manufacturing due to the inability of a mechanical apparatus to handle limp, flexible fabrics.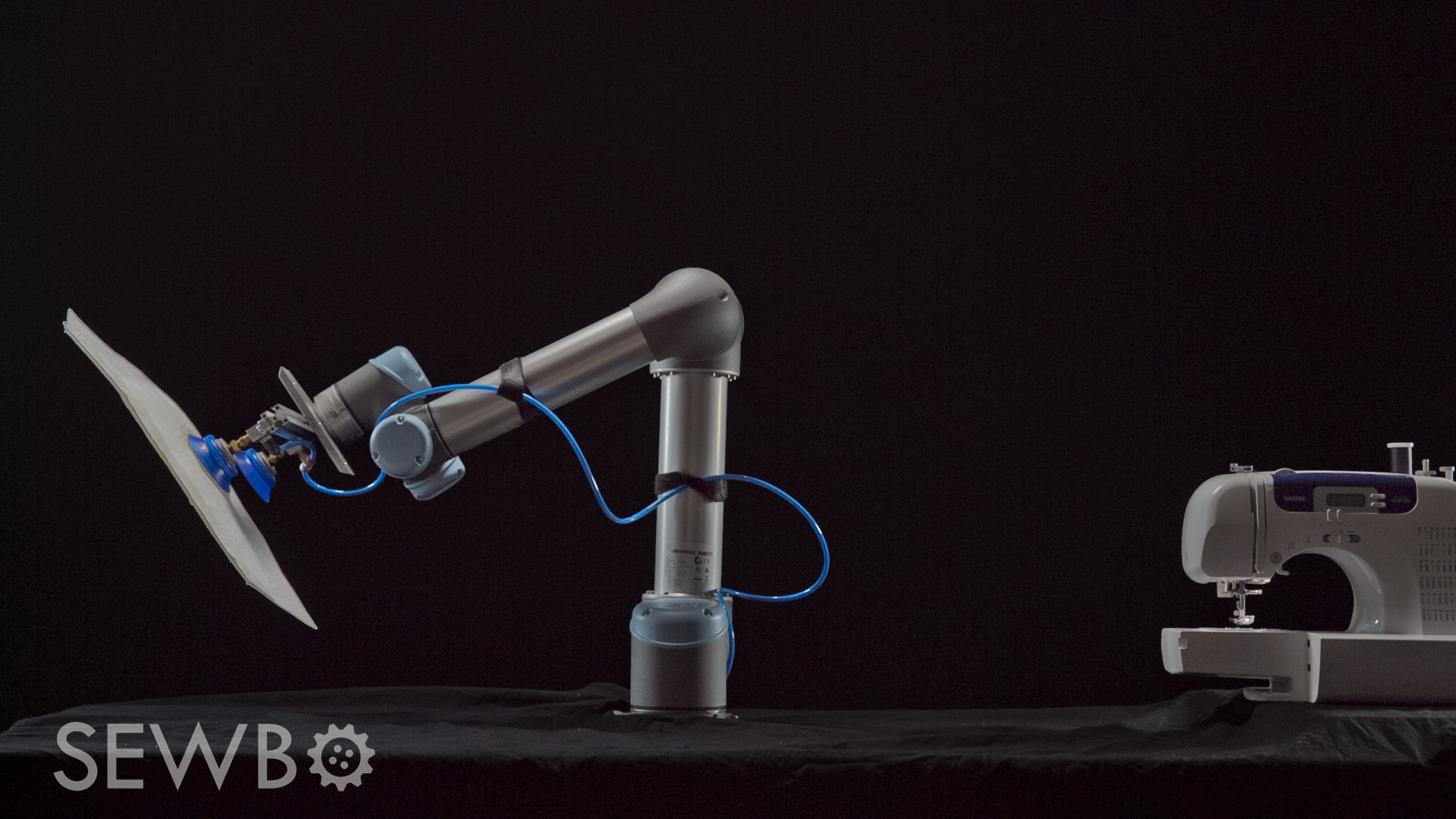 Sewbo is an off-the-shelf industrial robot programmed to operate a consumer sewing machine. Source: Sewbo Inc.Now, a Seattle-based company called Sewbo says it has achieved the long-sought goal of automated sewing by using a conventional robot to make a complete T-shirt. The milestone represents the first time a robot has been used to sew an entire article of clothing, the company said.
The Sewbo is actually an off-the-shelf industrial robot programmed to operate a consumer sewing machine. The key to clearing the automated manufacturing hurdle in apparel-making is actually a "solution," or secret sauce, as it were.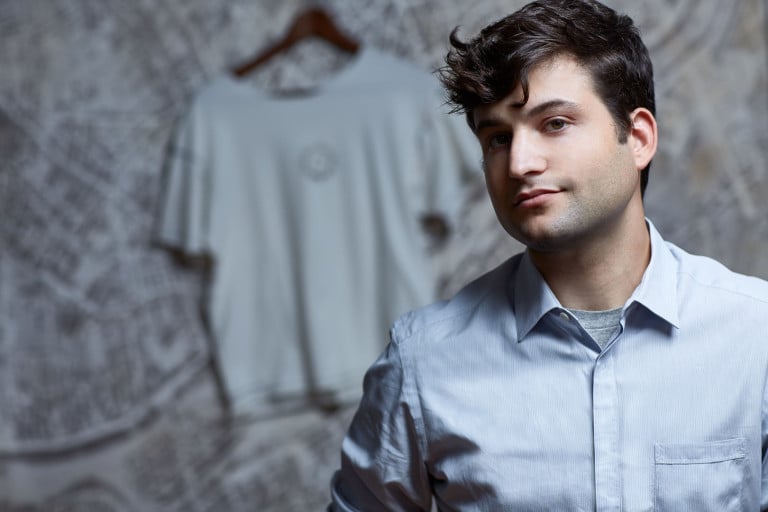 Technology inventor Jonathan Zornow. Photo by Zack DeZonJonathan Zornow, the 30-year-old inventor of the technology, came up with the solution while reading about temporary support materials for 3-D printers, which are water-soluble plastics that could be melted and molded. These materials allow 3-D printers to build things that would otherwise be impossible, and the same concept could be applied to the garment industry.
So before the robot begins sewing, the fabric pieces, or panels, are first stiffened by placing them in a reusable thermoplastic solution, polyvinyl alcohol (PVA). This PVA solution is a non-toxic polymer, already used in the textile production process to temporarily strengthen yarn during weaving.
As demonstrated in this video, once the panels are stiffened, the Sewbo then goes to work as if it were working with thin sheets of hardened plastic. After the item is completely sewn, it is rinsed off in hot water to dissolve the plastic polymer, leaving a soft, fully assembled piece of clothing.
"Our technology will allow manufacturers to create higher-quality clothing at lower costs in less time than ever before," said Zornow. "Avoiding labor issues and shortening supply chains will help reduce the complexity and headaches surrounding today's intricate global supply network. And digital manufacturing will revolutionize fashion, even down to how we buy our clothes, by allowing easy and affordable customization for everyone."