Instead of shopping for your already-designed clothing in the department store, product designers from Loughborough University in the UK are ready to produce 3-D-printed full-size textile garments and footwear, with the help of a major fashion company.
While additive manufacturing textiles is not new, current processes are multi-stage and require garment finishing. The goal of the team's 18-month project is to create personalized 3-D-printed fashion that can be manufactured within 24 hours.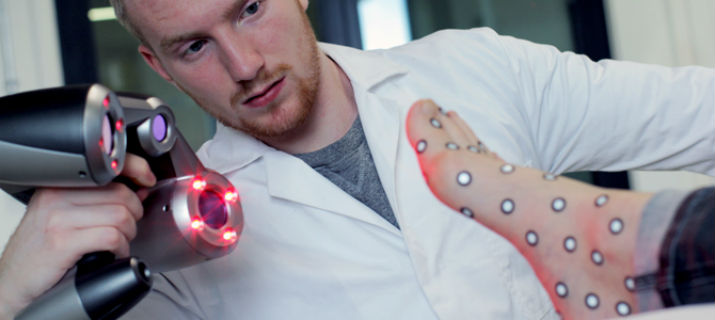 The team is looking to collaborate with many industry partners to get the new method to market. (Image Credit: Loughborough University 3D Fashion)

Advancements in 3-D-printing have made it possible to produce garments directly from raw materials, such as polymer, in a single manufacturing operation. According to the university, this technology has the potential to reduce waste, labor costs and CO2 emissions, as well as modernize the way we manufacture clothing.

Loughborough researchers found that garment manufactures generate approximately 1.8 million tons of waste material in the UK (that's about 100 pairs of jeans per UK household), as well as use 6.3 billion m³ of water in the process.

"With 3-D printing there is no limit to what you can build, and it is this design freedom which makes the technology so exciting by bringing to life what was previously considered to be impossible," said Dr. Bingham, who is working on the project.
Bingham believes that 3-D printing clothing will allow designers to create more personalized items—and quickly—with no geometrical constraints and almost zero waste material.

By the end of the project, the partnership team will have produced wearable garments that are colored and completed in a one-step manufacturing process.

"Printing clothes using additive manufacturing will revolutionize the fashion industry worldwide by opening up digital manufacturing to the masses via online retail, bringing a much-needed update to 19th-century techniques and processes. This modern approach to clothing production helps meet the growing demand for personalized apparel and footwear which, through 3-D printing, can be produced in a sustainable and ethical way," said Bingham.