Cloud-based location services vendor HERE has launched its Open Location Platform that will take real-time data generated by on-board sensors in connected vehicles to create a real-time depiction of the road environment.
HERE says drivers will be able to view the road through four services that provide information on (1) real-time traffic conditions; (2) road hazards; (3) real-time road signs; and (4) on-street parking that will allow drivers to have more accurate and timely information for better driving decisions. The company plans to make the services commercially available for those inside and outside the automotive industry beginning in the first half of 2017.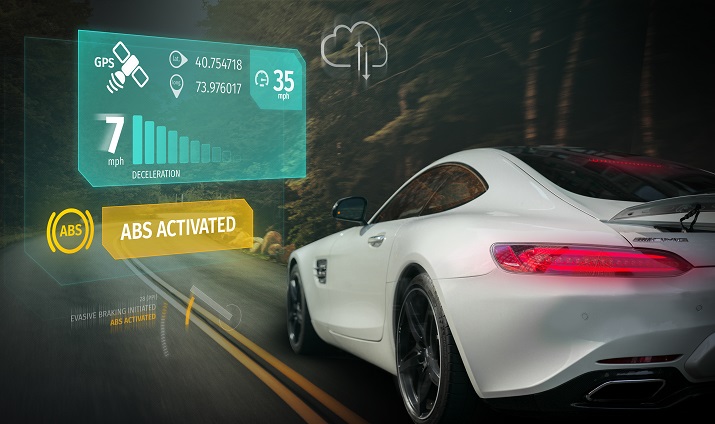 HERE's Open Location Platform will take sensor data from a variety of brand-name vehicles in order to reduce traffic congestion, cut traffic accidents and more. Source: HERE HERE says the services will use sensors embedded in the car and gather data from Audi, BMW and Mercedes-Benz cars (with plans to later expand to other brands) in order to create one collaborated service aimed at reducing traffic congestion, enhancing the driving experience and cutting traffic accidents.
HERE believes these services will also help in the introduction of next-generation advanced driver assistance systems (ADAS) and future autonomous vehicles.
"What we are seeing today is the technology and automotive industries coming together to create services that will elevate the driving experience for billions," says Edzard Overbeek, CEO of HERE. "This is also an important milestone for our Open Location Platform, which is ready to serve as the nerve center for future autonomous vehicles, smart cities and intelligent transportation systems."
The Open Location Platform will process data related to:
Speed, direction and location of a vehicle
Hard braking, as denoted by sharp deceleration
Road construction, lane/road closures and traffic events such as accidents, as detected by the vehicle's forward camera
Hazard light usage
Hazardous weather or road conditions, as determined, for example, by rain sensors, heavy use of windshield wipers, loss of tire traction or fog light usage
Traffic sign information, including permanent and temporary speed limits, as detected by the vehicle's forward camera
To contact the author of this article, email engineering360editors@ihs.com