Fujitsu Semiconductor Limited and Mie Fujitsu Semiconductor Limited have signed an agreement to license NRAM non-volatile RAM using carbon nanotubes from Nantero Inc.
The goal is to develop a product using NRAM non-volatile RAM that achieves several thousand times faster rewrites and many thousands of more rewrite cycles than embedded flash memory, which could potentially replace DRAM with non-volatile memory in embedded semiconductor designs.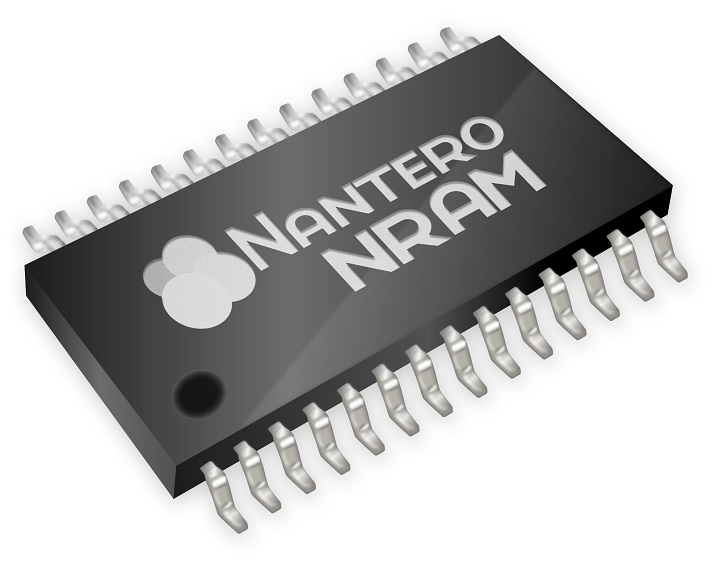 Fujitsu Semiconductor plans to develop an NRAM-embedded custom LSI product by the end of 2018. Source: Fujitsu Fujitsu Semiconductor plans to develop an NRAM-embedded custom LSI product by the end of 2018 with the goal of expanding the product lineup into a stand-alone NRAM product after that. Pure-play foundry Mie Fujitsu Semiconductor will develop NRAM-based technology for its foundry customers using a 55 nm process technology.
Nantero's NRAM technology is based on carbon nanotubes and allows for non-volatile memory with high density and random access. The technology is designed to push memory beyond the project limits and capabilities that are currently of use, Nantero says.
"Non-volatile memory using Nantero's carbon-nanotube technology is a marked advance beyond conventional technology," says Masato Matsumiya, system memory vice president of Fujitsu Semiconductor. "Fujitsu Semiconductor has been designing and producing FRAM, a type of non-volatile RAM, since the late 90s, and is one of the few companies to have integrated FRAM design and production capabilities. We will be able to build on our experience and skill in this field to develop and produce NRAM as well." Matsumiya says the combination of Nantero's technology with Fujitsu's design and production capabilities will allow the company to build a non-volatile memory that is higher in density, faster, more energy efficient and has a higher rewrite cycle.
To contact the author of this article, email engineering360editors@ihs.com