Nvidia Corp.'s Pascal architecture-based GPUs have been used to bring next-generation graphics to PCs, servers and deep-learning machines. Now the graphics company is unveiling its GeForce GTX 1080, 1070 and 1060 graphics processors for notebooks worldwide.
The GPUs are manufactured on a FinFET 16nm process. The GTX-10 series is built for notebooks that are geared toward gamers and those seeking to enable virtual reality in a portable computer. Nvidia says the GPUs can allow notebook OEMs the ability to create devices as thin as 18mm, as light as four pounds and deliver performance at 120Hz and 4K resolution.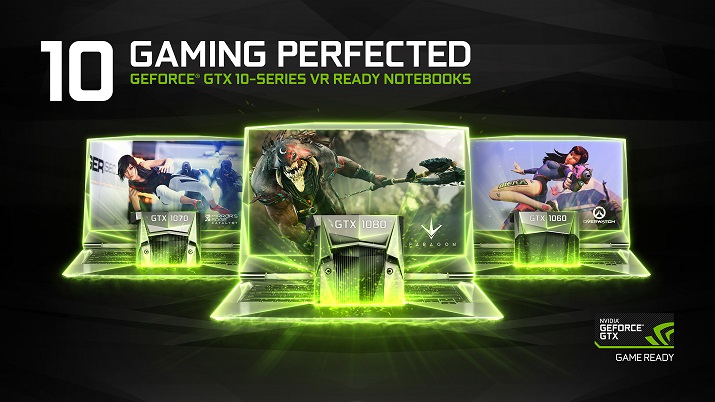 The GTX-10 series for notebooks provides up to two times the battery life in devices while gaming and enables 4K resolution for the first time in notebooks. Source: Nvidia Nvidia's Pascal architecture can deliver up to 75% more performance than the company's previous generation architecture, Maxwell. Furthermore, with dual-FET power supply and multi-phased power controllers, the GPUs offer more than three times the overclocking potential for even faster performance, Nvidia says.
Enabled with Nvidia's battery-boost technology, the GTX 10-series delivers up to two times more battery life while gaming and ensuring smoother gameplay when unplugged from the wall. With Nvidia G-Sync technology, notebooks will be able to reach 2500 x 1400 resolution for the first time in a notebook, Nvidia says.
The GPUs are shipping now in notebooks from Acer, Alienware, ASUS, Clevo, EVGA, Gigabyte, HP, Lenovo, MSI, Origin, Razer, Sager and XMG.
To contact the author of this article, email engineering360editors@ihs.com