Since the 1700s, when Benjamin Franklin discovered that lightning was a form of electricity and coined the terms positive and negative charge, engineers have been looking for ways to harness this flow of electric charge. We know by now that we use electricity for almost everything. Research teams, scientists, major corporations and even the everyday hobbyist have been on a hunt for different ways to generate electricity.

Here are eight fun and alternative methods that are in the works.

1. Tomatoes

A team of scientists from various universities across the United States has been working with tomato waste left over from harvests in Florida to create a biological-based fuel cell. The microbial electrochemical cell can leverage tomato waste to generate electric current.

Currently, the team's device isn't incredibly strong – 10 milligrams of tomato waste can result in 0.3 watts of electricity, but the researchers believe that with a scale-up and more research, electrical output could be increased by several orders of magnitude.

2. Urine

A few years ago, four girls presented a urine-powered generator at Maker Faire Africa. Since then, a plethora of engineers have devised ways to power devices with the abundant resource. Last year, researchers from the University of the West of England developed a toilet that generates electricity from urine. Most recently, engineers from The University of Bath miniaturized urine-powered electricity generation.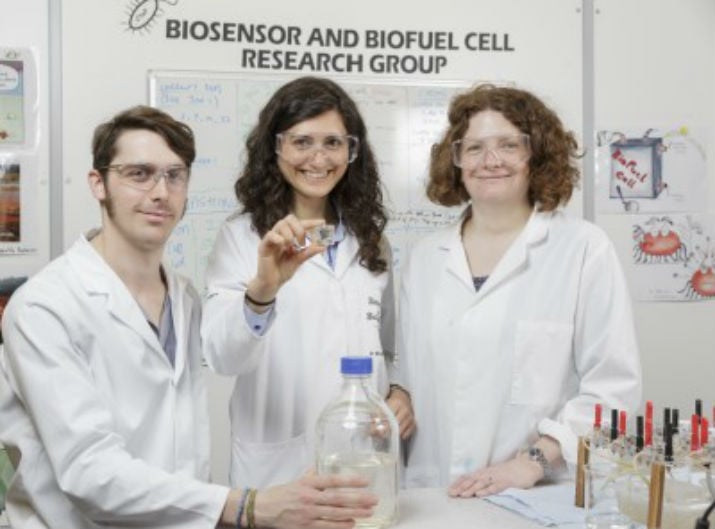 (Image via University of Bath)

The one-inch device would cost just about $2 to $3 and would work by using the natural biological processes of 'electric' bacteria to turn organic matter (in this case, urine) into electricity.

Let's not forget that there's been plenty of research conducted that aims to make use of human feces for power generation, too.

3. Shoes

Electricity generated from footsteps isn't a novel concept either. If you browse the web, you'll see a variety of DIY projects and prior research regarding this concept. Mechanical engineers from the University of Wisconsin-Madison are working on a technology that would allow you to put your dying smartphone into your shoe to re-charge. The new energy-harvesting technology would capture the energy of human motion to power mobile electronic devices and could enable a footwear-embedded energy harvester that captures energy produced by humans during walking and then stores it for later use.

4. Dancing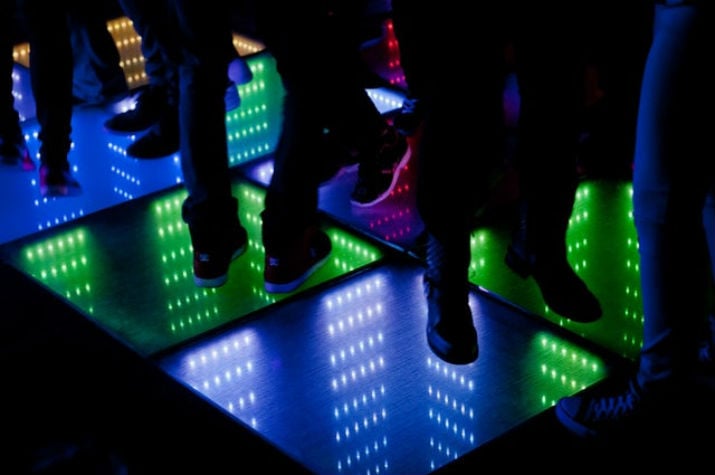 (Image via Energy Floors) While it seems far-fetched, dance floors have been generating energy since 2007, when a company called Energy Floors designed the Sustainable Dance Floor. Just last year, the dance floor generated 912 million joules of energy. The dance floor works by using the kinetic energy produced from people dancing and converts it into electricity which is used to make the floor react and interact visually, as well as power applications which show the direct electricity output of a person's moves. The floors have been installed in various events, ranging from corporate pavilions on the Olympics, a three-month club tour through Spain, over festivals, and several trade fair and museum exhibitions and auto shows around the world.

5. Tires

Just last year at the Geneva Auto Show, The Goodyear Tire & Rubber Company showed off its futuristic tire concept, "BHO3" which offers the possibility of charging the batteries of electric cars by transforming the heat generated by the rolling tire into electrical energy.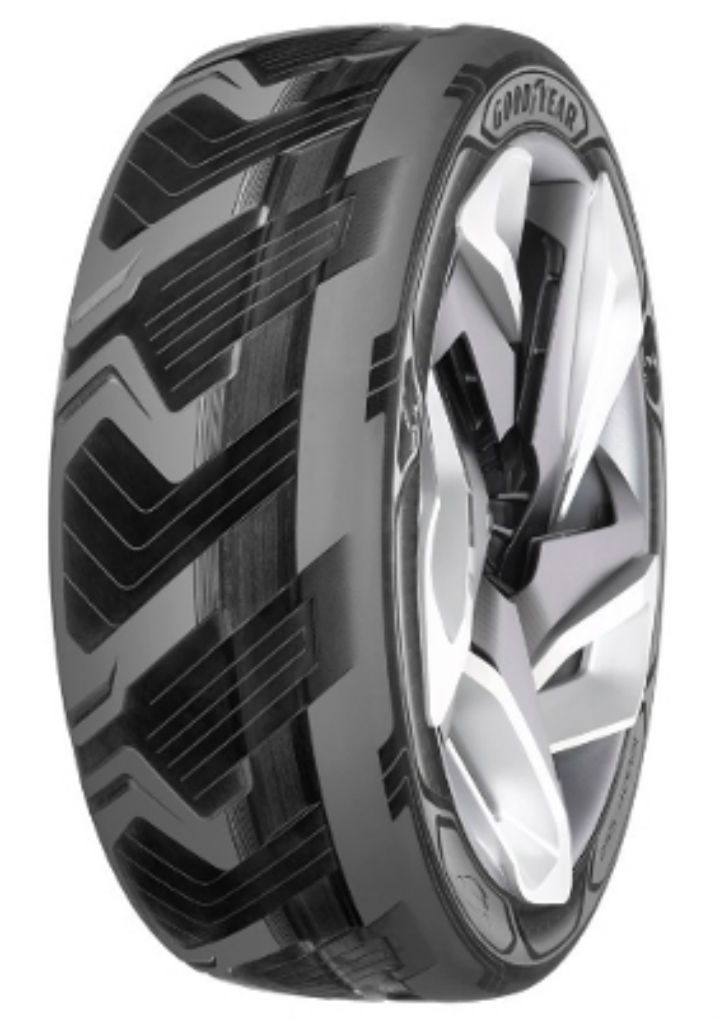 The BHO3 Concept. (Image via Goodyear)

The materials used would optimize the tire's electricity generation capabilities as well as its rolling resistance. The company believes that as the demand for electric cars continues to grow, energy-generating tires could contribute to the solution of future mobility challenges.

6. Solar windows

While solar power is nothing new in terms of energy generation, companies and researchers are putting a spin on the technology. A company called SolarWindow Technologies last year released a working, electricity-generating window, in which clean electricity is generated on transparent glass tinted in a high-demand color and framed in aluminum.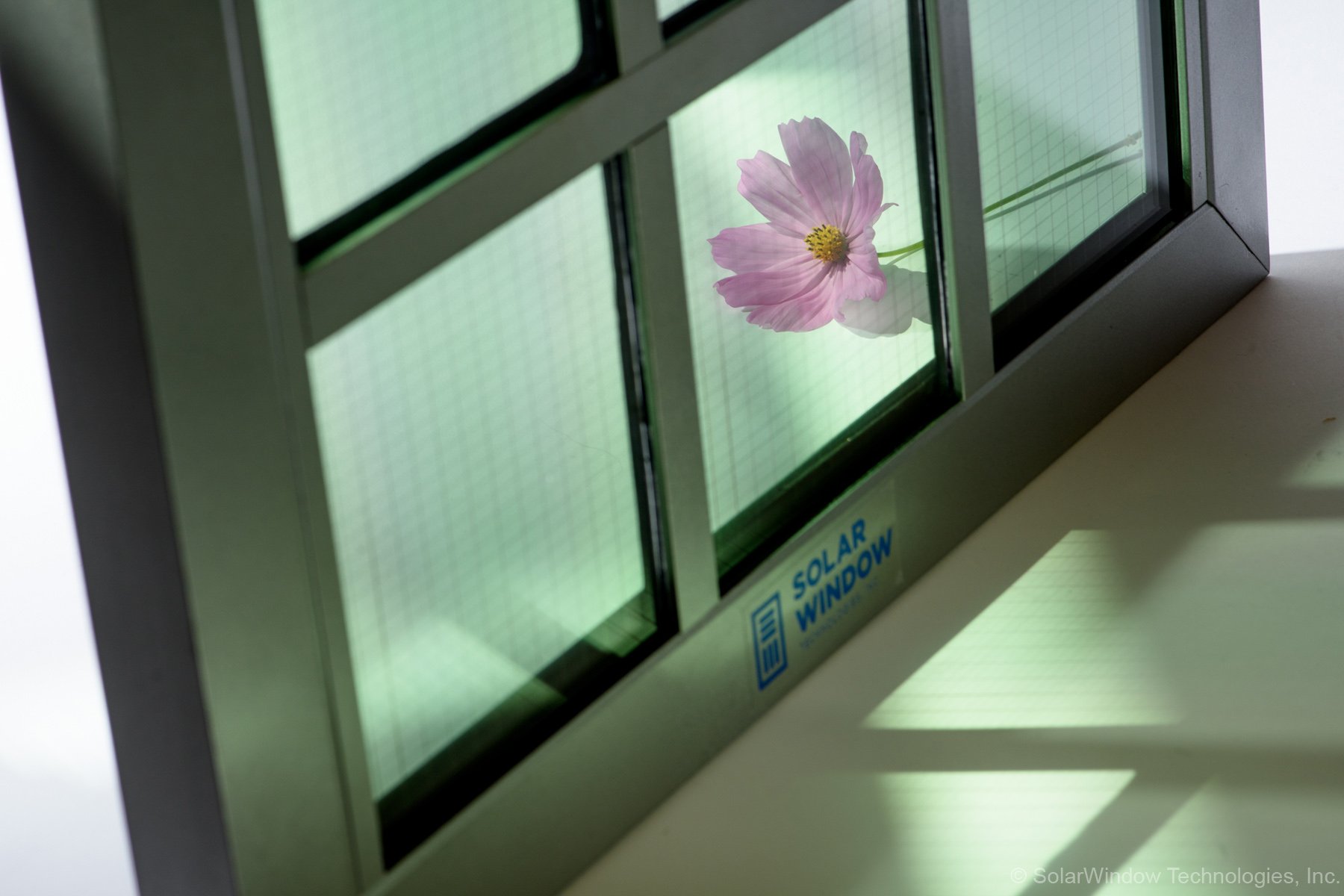 (Image via SolarWindow)

According to company engineers, "a single installation of the company's SolarWindow technology is calculated to avoid 2.2 million miles of vehicle pollution, at least 12-times more than today's solar systems on building rooftops; and could reduce carbon emissions equivalent to 770 acres of forest, compared to today's rooftop (PV) systems equivalent to only 20 to 70 acres of forest." Just this week, the company conducted tests of the transparent electricity-generating coatings for glass and flexible plastics, which produced positive outcomes. The test results show that that the coatings are chemically and structurally compatible with today's skyscraper windows and future glass applications.

7. Sand

Italian company, Magaldi Group, demonstrated A 100-kilowatt (kW) thermal power plant in Salerno, Italy, that uses sand to produce and store energy. The plant uses Concentrated Solar Power (CSP) technology which employs heated molten salt in order to produce energy after sunset. The plant is capable of producing nearly 500 kW of energy with just one turbine – about the energy needed to power a small town.

8. Raindrops

A team of researchers from Institute of Materials Science and Engineering, Ocean University of China has developed a flexible solar cell that is triggered by rain water. It works by combining an electron-enriched graphene electrode with a dye-sensitized solar cell. According to the team's paper, A Solar Cell That Is Triggered by Sun and Rain, "The new solar cell can be excited by incident light on sunny days and raindrops on rainy days, yielding an optimal solar-to-electric conversion efficiency of 6.53 % under AM 1.5 irradiation and current over microamps as well as a voltage of hundreds of microvolts by simulated raindrops." The new concept could help overcome the issues that come along with using the sun as an energy source and help create an all-weather solar cell.