Engineers from the Department of Energy's Oak Ridge National Laboratory have been working on a wireless charging system for electric vehicles. The team has just demonstrated that its 20-kilowatt system has achieved 90% efficiency at three times the rate of the plug-in systems that are commonly used for electric vehicles today.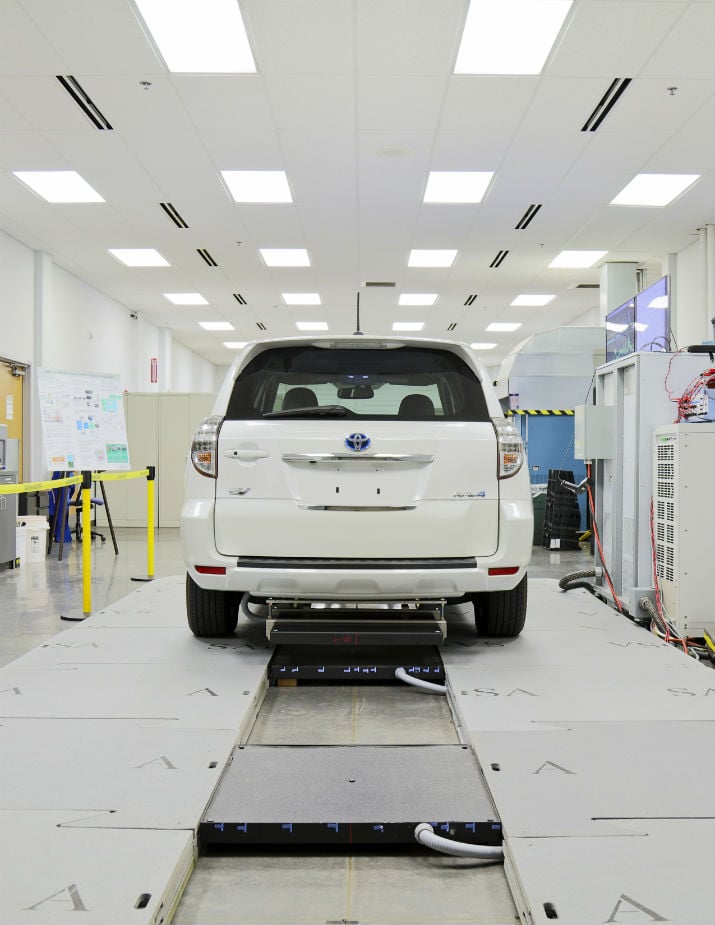 Oak Ridge National Laboratory's 20-kilowatt wireless charging system. (Image Credit: ORNL)
"We have made tremendous progress from the lab proof-of-concept experiments a few years ago," said Madhu Chinthavali, ORNL Power Electronics Team lead. "We have set a path forward that started with solid engineering, design, scale-up and integration into several Toyota vehicles. We now have a technology that is moving closer to being ready for the market."
During the demonstration, researchers integrated the single-converter system into an electric Toyota RAV4 equipped with an additional 10-kilowatt hour battery.
This technology was developed with contributions from industry partners like Toyota, Cisco Systems, Evatran and Clemson University International Center for Automotive Research.
How they did it
In just three years the team achieved the world's first wireless electric vehicle charging system by employing a unique technology system, which included an ORNL-built inverter, isolation transformer, vehicle-side electronics and coupling.
Although this is a significant feat, the researchers are now looking to achieve their next target: 50-kilowatt wireless charging, which would match the power levels of commercially available plug-in quick chargers. The charging system would provide the same speeds, but with the convenience of wireless charging. These higher power levels will also be necessary for powering larger vehicles such as trucks and buses.
"Wireless power transfer is a paradigm shift in electric vehicle charging that offers the consumer an autonomous, safe, efficient and convenient option to plug-in charging," said David Smith, vehicle systems program manager. "The technology demonstrated today is a stepping stone toward electrified roadways where vehicles could charge on the go."
While the initial focus has been on static wireless charging, the researchers are also evaluating and demonstrating the system's dynamic charging capabilities.