American carmaker General Motors Co. has made a giant leap forward in its self-driving car goals with the acquisition of Cruise Automation, a software company developing technologies for autonomous vehicles.
GM plans to develop self-driving cars that it would use in ride-sharing fleets across the United States. GM says Cruise Automation will help accelerate GM's plans for autonomous vehicles and will operate as an independent unit within GM's recently announced Autonomous Vehicle Development Team led by Doug Parks, VP of GM's self-driving technology and vehicle execution.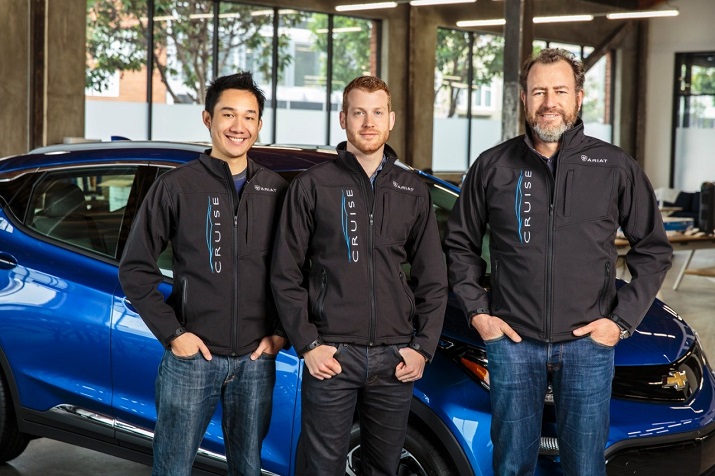 GM president Dan Ammann (right) appears with Cruise Automation co-founders Kyle Vogt (center) and Daniel Kan (left). Source: GM Kyle Vogt, founder of Cruise Automation, says GM's commitment to autonomous vehicles is in line with Cruise's vision for making transportation safer and more accessible. GM says the acquisition of Cruise is the company's latest step toward the goal of redefining the future of personal mobility. Already this year, GM entered into a strategic alliance with ride-sharing company Lyft, in order to order to further its goal of ride-sharing fleets in many U.S. cities some of these possibly autonomous.