Last month, Comcast announced that it had installed its first DOCSIS 3.1 modem in Philadelphia. A few days later one was installed in Atlanta. The company announced the next phase of its gigabit technology, which delivers gigabit Internet speeds using the connections already in customers' homes, that will stretch across other parts of the U.S. this year.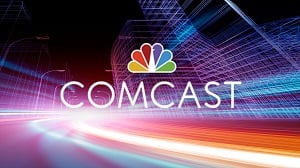 DOCSIS 3.1 will enable gigabit-and-better Internet speeds over existing hybrid fiber coaxial networks. (Source: Comcast)
"We're constantly working to ensure that our customers get the fastest speeds available, and that they get them first," says Bill Connors, Comcast Central Division President. "DOCSIS 3.1 represents a tremendous step forward in our commitment to keeping customers at the technology forefront. Combined with all the upgrades we have already put into our advanced fiber optic-coax network, this technology will not only provide more gigabit speed choices for customers, it will also eventually make these ultra-fast speeds available to the most homes in our service areas."
The new technology comes after Comcast launched its residential fiber-based multi-gigabit service, Gigabit Pro, in metro Atlanta last year. Chicago, Detroit, Miami, Nashville, and several other markets were added over the following months, and Gigabit Pro is now available to 18 million homes across Comcast's national footprint.
While DOCSIS 3.1 modems have been tested in labs and simulated network environments, the Atlanta, Chicago, Detroit, Miami, and Nashville rollouts mark the first time these devices are being more widely connected to Internet users' homes and offices using standard cable connections and the company's existing cable plant.
According to the company, DOCSIS 3.1 marks a major step forward in the evolution of ultra-high-speed broadband, with the potential to make ultra-fast speeds available more widely than fiber-to-the-home services, which typically require new construction and specialized installations. Once Comcast's rollout of DOCSIS 3.1 is complete in a market, customers with gigabit-capable devices can sign up and plug in a new modem for the capabilities.