Mitsubishi Electric Corp. has introduced four new gallium nitride high electron mobility transistors (GaN-HEMTs) for 3.5GHz 4G base transceiver stations (BTS).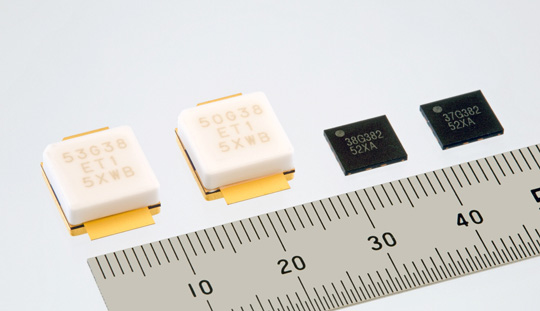 The GaN-HEMT devices can be used to increase the data volume in base transceiver stations. (Source: Mitsubishi) Mitsubishi claims the devices offer output power and efficiency that are among the highest currently available. As the deployment of Long Term Evolution (LTE) and advanced mobile networks continues to increase, needs are rising for BTS systems that can offer increased data volume, smaller size and lower power consumption, the company says.
The GaN-HEMTs are designed for use in macro BTS and large numbers of micro cells that mobile network operators employ to increase data capacity in LTE deployments. Mitsubishi says it will continue to expand its GaN-HEMT lineup for different power and frequencies, as well as products that move beyond 4G.
The devices are slated to begin sampling on Feb. 1 of next year.