In response to surging demand for gallium nitride (GaN) transistors in power supplies used in consumer, storage and automotive applications, Canadian fabless semiconductor company GaN Systems has announced that its foundry Taiwan Semiconductor Manufacturing Corporation (TSMC) has ramped up production of its e-mode high electron mobility transistors (HEMTs) based on its proprietary Island Technology. In fact, the announcement says that TSMC will increase GaN production by 10x.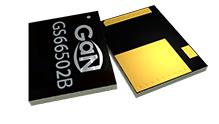 GaN Systems Announces 10x production increase of its GaN-on-Si power transistors.
The two partners have been working together for the last three years and have now formally unwrapped this collaboration. Based on TSMC's GaN-on-Silicon manufacturing process, GaN Systems has been sampling, with limited production, its 100 V and 650 V normally-off HEMTs since mid-2014. In 2016, using TSMC's process, the company plans to deliver GaN power transistors in high volume to the market. The 650 V parts are expected to see the 10x production first. The GaN transistors are fabricated on 6-inch wafers.
GaN Systems offers a broad array of GaN power transistors, which include both 100 V and 650 V GaN FETs. Target applications for GaN Systems's GaN power transistors include smart mobile devices, slim TVs, games consoles, automotive systems and other high volume consumer products.
To deliver high current from a compact package, TSMC's GaN process uses GaN Systems' proprietary GaNPX packaging technology, which offers extremely low inductance and excellent thermal performance. This near chipscale package has no wirebonds. As a result, GaN Systems' GaN transistors offer high current density with fast switching speeds and ultra-low thermal loss.
This partnership is not exclusive, but GaN Systems is a major GaN customer of TSMC.