Nine months after it was announced that NXP Semiconductors N.V. and Freescale Semiconductor Ltd. would merge for $11.8 billion, the merger has been completed creating a new market leader in automotive semiconductors and a giant in general purpose microcontroller products.
Back when the merger was first announced, IHS says the deal would create a $4 billion automotive semiconductor giant that would have annual automotive chip sales of at least $1 billion more than its closest rival, Renesas. The merger would also give the company inroads into nearly all of the automotive semiconductor segments. With the use of Freescale's ICs, the company could target autonomous driving systems including automotive emergency braking and adaptive cruise control. It could also use Freescale's strong position in hybrid-electric vehicles to become the dominant supplier of vehicular wireless communications (V2X) and dedicated short-range communication (DSRC) wireless chipsets.
NXP says the merger has created a high performance mixed-signal semiconductor company with a combined revenue of more than $10 billion. The new entity will continue to operate under the NXP brand and the transaction is expected to be accretive to NXP non-GAAP earnings in 2016. NXP says it anticipates achieving cost savings of $200 million in 2016 with a clear path to $500 million of annual cost synergies.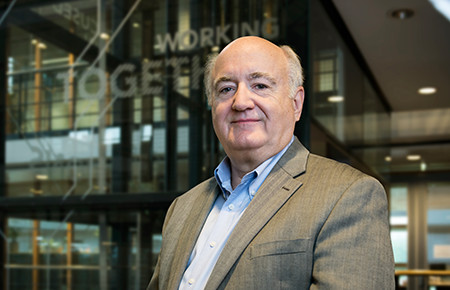 Rick Clemmer, CEO of NXP. (Source: NXP)
Rick Clemmer, CEO of NXP, says in a statement the merger will create "an industry powerhouse focused on the high growth opportunities in the smarter world" and it will look to exploit opportunities offered by the "accelerating demand for connectivity, processing and security." Clemmer says NXP expects to continue to significantly outgrow the overall market by delivering more complete solutions in the "smarter world" domain.
NXP has also completed its divestiture of its RF power business to Jianguang Asset Management Co. Ltd. (JAC) after receiving the required funds in order to pay the purchase price. The deal was announced in May where it would sell the entire scope of the RF business and 2,000 related employees to JAC for $1.8 billion. This deal was seen as a crucial step in order to meet regulatory approval for the NXP-Freescale merger.