In an attempt to make flying drones safer for everyone, Hivemapper has just raised $3 million to create a 3-D map of the Earth for drone fliers.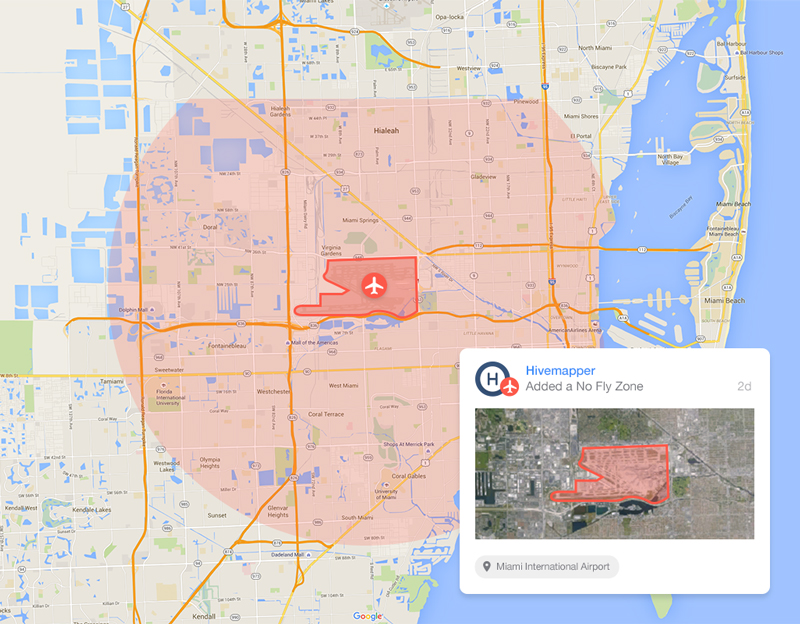 Hivemapper shows fliers where they can fly their drones. Image Credit: Hivemapper
Hivemapper was created so that those who do enjoy flying their personal drones can explore safely.
Since a drone alone cannot tell how far away it is from a building or that it is about to land in water, Hivemapper's real-time 3-D map of the Earth was designed to connect drone fliers to critical information.
The system is compatible with most DJI drones.
How It Works
Anyone getting ready to fly a drone can start with the map and find building boundary and building height information for over 20 million buildings across the U.S., as well as over 16,000 no-fly zones, and thousands of waypoint photos for education before flying.
The company has built proprietary systems to continuously collect and verify 3-D models of buildings, which include over 290 million pieces of information.
According to Hivemapper, a building can include everything from large office buildings to public sculptures to houses.
When a drone penetrates a geo-fence placed around each building, the operator will receive an alert to his or her smart device.
The company recently announced a plethora of new partners joining it including Harrison Metal, Google Ventures, Homebrew Capital, Founder Collective, Accelerator Ventures, Subversive Capital, Russ Siegelman, Adam Nash and Brian Totty.
The public beta of Hivemapper is now available in the U.S. and can be downloaded here.