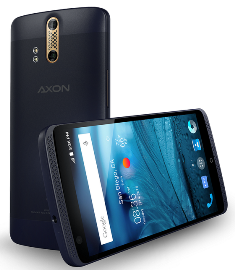 ZTEs Axon smartphone will be offered in a version with Cornings Antimicrobial Gorilla Glass. Source: ZTEThis is something every germaphobe has been waiting for; a smartphone that cleans all the nasty bacteria gathered on your mobile device throughout the day.
Corning Inc. launched its Antimicrobial Gorilla Glass in January and it now has signed up its first customer with ZTE Corp., who will launch a new version of its flagship smartphone for the Chinese market, dubbed Axon. ZTE's Axon device will be the first smartphone with EPA-registered antimicrobial cover glass on the market, Corning says.
Doorknobs, public counters, group selfies, coffee shop wall chargers — everywhere we take our smartphone, is just another opportunity to gather a number of microbes on our mobile devices. Microbes that are more than likely not all our own. To address this concern, Corning came up with its antimicrobial glass that the company claims is the first EPA-registered cover glass to feature microbial resistance.
The antimicrobial cover class features the durability, scratch resistance and toughness of the Corning's Gorilla Glass products, but with built-in ionic silver component that serves as an antimicrobial agent to keep the glass clean. Throughout the day, the glass cleans the surface of the smartphone eliminating bacteria that gathers during various times or locations. This bacteria fighting glass will last the lifetime of the phone, the company says.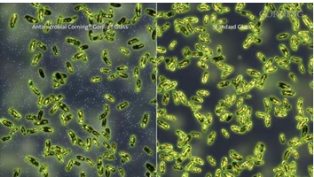 Cornings Antimicrobial Gorilla Glass features an ionic silver component which serves as an antimicrobial agent to keep the glass clean.However, while the bacteria cleaning glass may appeal to some consumers, according to Terry Yu, senior analyst for small and medium displays at IHS, it is doubtful to generate significant sales solely for this feature. Thus, the company has included it as a package deal along with the scratch resistance and durability protection Gorilla Glass claims.

"It is not a necessity, most consumers will attach a cover glass on top for protection [against cracks and scratches] rather than bacteria," Yu says. "So it's just a selling point, but not a strong enough one to promote separately."
Questions or comments on this story? Contact engineering360editors@ihs.com
Related links:
News articles:
Wi-Fi to Reach 90% of Global Households by 2019, IHS Says
Intel Buys Smart Glasses Maker in a Move Up the Value Chain
Cypress Sells Capacitive Touch Sensing Business