Intel Corp. has announced it is prepared to spend up to $1.5 billion to acquire a stake of approximately 20 percent in Spreadtrum Communications Inc. (Shanghai, China) and RDA Microelectronics Inc. (Shanghai, China). The move is being made to try and get Intel processors designed into smartphones, an area that is dominated by the architecture licensed out to partners by ARM Holdings plc.
Intel and Tsinghua Unigroup Ltd., a subsidiary of the state-owned Tsinghua Holdings, have agreed to develop mobile phone platforms based on the Intel Architecture. In addition Intel will invest up to $1.5 billion for its 20 percent stake in a holding company under Tsinghua Unigroup that will own both Spreadtrum and RDA Microelectronics.
Mobile phone chip company Spreadtrum has been a ARM licensee for many years but under the terms of the agreement it will create and sell a family of system-on-chips (SoCs) based around the Intel Architecture. The same chips would also be sold by Intel. It seems that Spreadtrum will continue to sell and develop ARM-based chips in parallel as CEO Leo Li spoke of the deal with Intel will broaden Spreadtrum's product portfolio.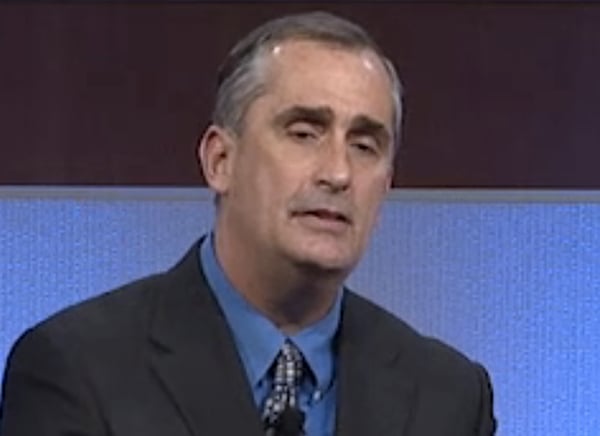 Brian Krzanich, CEO of Intel, said partnership would speed adoption of Intel's architecture in communications.
However, such joint development and selling arrangements are often beset with problems. Only one of Intel and Spreadtrum can be offering the best deal on a particular chip and if Spreadtrum continues to develop ARM-based chips it may find its sales favoring one instruction set over another.
Spreadtrum and RDA are two of China's recent crop of moderately successful fabless chip companies that have aimed at the low-cost end of the mobile phone and smartphone market in China.
However, the two companies were acquired in 2013 by a private equity group owned by the Chinese government, Tsinghua Holdings Co. Ltd. The deal made some sense as the two companies were complementary, with Spreadtrum providing baseband ICs and complete applications processors and RDA Microelectronics specializing in RF ICs. Joining forces could have provided scale to compete against fabless chip company MediaTek (Hsinchu, Taiwan), although little has been heard from Tsinghua about merging the companies since the acquisitions.
At the same time Qualcomm the leading supplier of application processors for smartphones is the subject of an antitrust investigation in China (see China Launches Antitrust Investigation Against Qualcomm).
"China is now the largest consumption market for smartphones and has the largest number of Internet users in the world," said Brian Krzanich, Intel CEO, in a statement. "These agreements with Tsinghua Unigroup underscore Intel's 29-year-long history of investing in and working in China. This partnership will also enhance our ability to support a wider range of mobile customers in China and the rest of the world by more quickly delivering a broader portfolio of Intel architecture and communications technology solutions."
"It has become a national priority of China to grow its semiconductor industry," said Zhao Weiguo, chairman and president of Tsinghua Unigroup, in the same statement. "The strategic collaboration between Tsinghua Unigroup and Intel ranges from design and development to marketing and equity investments, which demonstrate Intel's confidence in the Chinese market and strong commitment to Chinese semiconductor industry, which will accelerate the technology development and further strengthen the competitiveness and market position of Chinese semiconductor companies."
Leo Li, chairman and CEO of Spreadtrum said that the adoption of the Intel Architecture would accelerate the development of mobile SoCs and benefit handset makers addressing both China and the global market.
The Intel investment is expected to close early in 2015.
Related links and articles:
IHS semiconductor value chain research
News articles:
Intel Unveils Ultra-Thin Processor at IFA
Intel Recruits Qualcomm Exec to Help With Mobile
Spreadtrum Offers $25 Firefox Smartphone Design