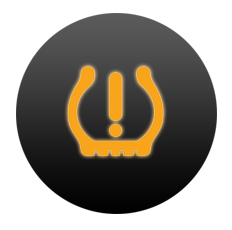 A tire pressure warning light on a dashboard. Source: Audi Prior to a surge in technology in automobiles, the only way drivers knew if their tire pressure was low in their vehicles was to get out of the car, crouch down and use a tire gauge.
That is, if people took the time to do so.
Today with technology being including throughout a modern vehicle, knowing if your tires are under-inflated, thus resulting in possible unsafe driving conditions, is done through tire pressure sensor, also known as tire pressure monitoring systems (TPMS).
But how do they do it?
November 1 of this year will mark the 17th anniversary since the passing of the TREAD Act in the United States that mandated the use of suitable TPMS technology in all light motor vehicles. The first phase required TPMS to be in 20 percent of vehicles by 2005 and reach 100 percent for all models produced by 2007. From that point, all vehicles have included either direct or indirect TPMS technology.
Not every TPMS works the same way. When a warning light goes on in a car, it is the final step taken by a sensor to alert drivers to an issue.
Indirect TPMS do not contain an air pressure sensor inside the tires rather they detect when a tire is low in air by comparing relative wheel speeds through anti-lock braking systems. When tires lose air, the diameter of the tire decreases thus causing it to be different than other tires on the vehicle and a warning light is sent to the driver. While these systems are cheaper and require less programming than direct TPMS, they have issues if new tires are added to the car that may be of a different size and they have to be reset after every tire rotation or inflation.
Direct TPMS use pressure monitoring sensors within each tire that monitor specific pressures and may even provide tire temperature readings. According to Bridgestone Tires, this data is sent to a centralized control module where it is analyzed, interpreted and if tire pressure is lower than normal, sends an indicator light to the dashboard.
Beyond actual tire pressure readings, direct TPMS still work accurately after tire rotations or replacements, the batteries inside the sensors last more than a decade and may even be included in the vehicle's spare tire. Bridgestone says while these sensors are more expensive than indirect TPMS, most are proprietary to each car brand, meaning replacements must be done by an in-house service facility and if the battery fails, the whole sensor must be replaced.
Most direct TPMS systems include a pressure sensor, analog to digital converter, microcontroller, system controller, oscillator, radio frequency transmitter, low frequency transmitter and voltage regulator for battery management.
Benefits to TPMS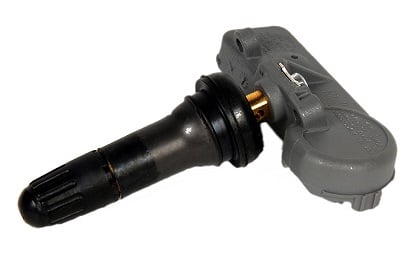 A TMPS system. Source: ACDelco There are a number of advantages to TPMS in vehicles. First, it helps in fuel savings. Under inflated tires in a vehicle result in a reduction of fuel economy. The Department of Transportation estimates that under inflated tires waste 2 billion U.S. gallons of fuel each year.
Secondly, TPMS extend tread life in tires. Tires that are under inflated are one of the major causes of tire failure and tire disintegration. Even tires running briefly on inadequate pressure break down the casing and prevent the ability to retread. TPMS help proactively deter this impact on tires.
Third, under-inflated tires result in tread separation and later tire failure resulting in accidents, car breakdowns and injuries. TPMS keeps tires properly inflated allowing for greater stability, handling and braking efficiencies and thus a greater amount of safety in vehicles.
Finally, under-inflated tires lead to increased amounts of carbon-monoxide pollutants into the atmosphere each year. The Department of Transportation says this release is about 57.5 billion pounds of carbon-monoxide into the air each year. The result is that properly inflated tires help the environment.