A new study by the Association Connecting Electronics Industries (which goes by the acronym IPC) finds that 72 percent of electronics manufacturers in the United States and Canada believe there is a labor shortage in the electronics industry.
Two thirds of the companies surveyed said that they have had difficulty recruiting production workers and engineers over the last two years. according to the report titled, "IPC Study of the North American Labor Pool for Electronics Manufacturing."
The study involving 107 electronics companies in the United States and Canada revealed that printed circuit board (PCB) fabricators and electronics manufacturing services (EMS) providers are disproportionately affected by the problem because of resource constraints that put them at a disadvantage when competing with OEMs for talent.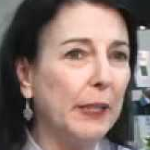 Sharon StarrThe study also found that recruiting challenges are more prevalent in the Midwest and Eastern regions than in the South and West. Mid-size companies reported the biggest impact compared to large and very small companies.
The IPC said that demand for workers in electronics manufacturing is growing faster than the supply, due in part to the aging of the workforce. Labor supply in the industry is also affected by workers' perceptions and choices. For instance, young workers are choosing to work in high-growth industries to start their careers, according to the study.
The overall reduction of electronics manufacturing and loss of jobs in the United States and Canada in recent decades has hurt the industry's image, but this can be turned around, said Sharon Starr, IPC's director of market research."Exciting things are happening in the industry technologically that should interest young people, who are keen users of technology," she said.
Questions or comments on this story? Contact peter.brown@globalspec.com
Related links:
IHS Semiconductor Manufacturing
News articles: