Two of Europe's top politicians – German Chancellor Angela Merkel and French President Francois Hollande – were scheduled to discuss today (Wednesday Feb. 19) whether Europe should build its own Internet. At first sight such a project might seem like an expensive over-reaction to the spying scandal that has broken around the U.S. National Security Agency.
Of course, it all depends what you mean by "build an Internet." However, Chancellor Merkel has particular reason to take communications security seriously after it was revealed in 2013 that US spy agencies had tapped her BlackBerry mobile device.
In her weekly podcast on Saturday, Feb 15. Merkel said, in German: "We'll talk, above all, about which European suppliers we have that provide security for our citizens, so that one doesn't have to send emails and other information across the Atlantic."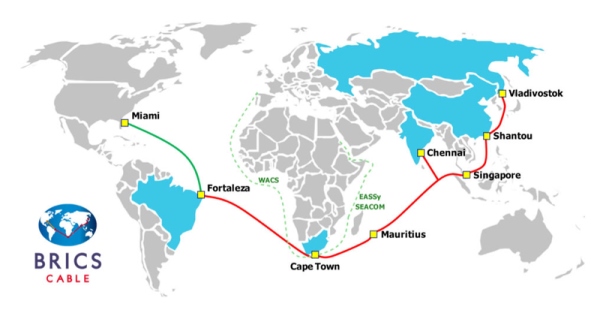 European backbone?
Of course there are a spectrum of possibilities. We can probably forget the "survivalist" off-the-grid approach that would require almost complete separation from today's Internet. More likely Merkel is considering something the like the creation of Europe-controlled backbones and hubs down to something as simple as more careful assessment of equipment purchasing decisions to try an inhibit spying. And there is a similar spectrum of cost But would any such approach work or merely, in the worst case, end up in fragmenting the Internet?
My conclusion is that such a move by Europe will provide little or no protection against spying but it is something Europe should consider doing – for the economic benefit it could bring.
A European Internet is exactly the sort of project that the European Union, now comprising 28 countries, used to take on. Such big project schemes have produced GSM and 3G UMTS standards for communications and the Galileo satellite system for global positioning by satellite. Such initiatives backed up with a legal mandate are far more successful at stimulating local economic and technical activity than billions of euros spent supporting collaborative R&D, which most often acts simply as a tax rebate paid to companies to do what they would have done anywhere.
In contrast GSM, supported by the legal mandate in Europe became a global standard with over 80 percent market share. European leadership in digital mobile communications helped create GSM and GSM helped maintain European leadership and made successes of Nokia and Ericsson and numerous other technology-based companies based in Europe. It is notable that the strategic nature of GPS was enough to persuade the European Union to spend $5 billion to create Galileo.
And it is in the same fashion the rise and rise of the Internet has helped make Google Inc. one of the world's largest companies by market capitalization and arguably the most powerful company in the world.
On this basis Europe should definitely be more pro-active about taking control of its own piece of the Internet. And the idea of creating an independent "off-grid" Internet to avoid clutches of the NSA is not new. So-called "meshnets" have been springing up across North America organized by activists that wish to take a stance on "internet freedom."
BRICS are doing it for themselves
More notably Brazil, Russia, India, China and South Africa are making their own efforts to carve out some Internet independence from the United States. BRICS Cable is a 34,000 kilometer undersea cable that will link those countries with a twin fiber optic cable with 12.8-Tbit/s of capacity.
The cable runs from Vladivostok, Russia to Fortaleza, Brazil via India and South Africa but with a connection from Brazil to Miami, Florida. The cable is due to be in service in the second-half of 2015 with a projected cost of $185 million but it has also been described as the most important strategic investment being made by the BRIC countries.
Now you may ask what is the point if the BRICS will not cut themselves off from the US-controlled Internet?
The point is that right now almost all Central and South American countries route their Internet traffic through Miami. As well as supporting the BRICS Cable project Brazilian President Dilma Rousseff is now pushing for legislation that would force the companies such as Google and Facebook to story locally gathered information inside Brazil. That creates local economic opportunities and local control.
Last September President Rousseff launched a blistering attack against the US in front of the United Nations general assembly. "The illegal practices of intercepting the communications and data of citizens, companies and members of the Brazilian government constitute a serious act against national sovereignty and individual rights, and incompatible with the democratic coexistence of friendly countries," she is reported to have said.
It could be that Chancellor Merkel has something similar to the BRICS Cable in mind and it will be in Europe's interests to implement it. Such a move might curb some of the power of Google and create some local technology-based company successes, but it is unlikely to stop spies doing what spies do.
Related links and articles:
Chancellor Merkel podcast (in German)
News articles:
Google to Pay $3.2 Billion for Thermostat Startup
China Launches Antitrust Investigation Against Qualcomm
CEO's Report Outlines How to Double European Chip Manufacturing Share