European research groups IMEC and Holst Centre, together with Wicentric Inc. (San Diego) have launched an integrated ultra-low-power Bluetooth smart radio for a range of applications. Power consumption can be up to one-fifth that of similar state-of-the-art radios, and the device has a small memory footprint, according to IMEC.
The radio is based on 2.4-GHz hardware developed by IMEC (Leuven, Belgium) and Holst (Eindhoven, The Netherlands) together with Wicentric's Bluetooth protocol stack, known as exactLE.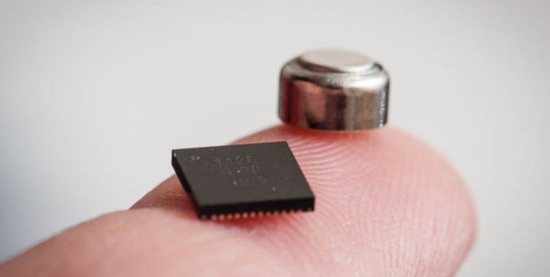 The radio achieves an energy-per-bit figure of 1.9 nanojoules per bit and is expected to lead the way for Internet of Things applications in areas such as personal health. The radio consumes 3.8mW at 1.2V to receive and 4.6mW to transmit. The measured receiver (RX) noise figure is 6dB, resulting in a sensitivity of -98dBm for Bluetooth low energy.

Wicentric's software solution includes exactLE Link, a portable and efficient link layer for Bluetooth Smart and Wicentric's exactLE stack and profiles. The exactLE is designed for efficient execution on CPU cores running at low clock speeds. The software comes with profiles for applications such as health monitors and personal fitness devices. It can fit into as little as 45 kbytes on an ARM Cortex-M0 running at 12- to 16-MHz clock frequency, IMEC said.
The combined radio and Wicentric software is available for licensing.
Related links: