Effective maintenance of nuclear power plants requires monitoring the condition of critical components to ensure that damage from heat and radiation has not caused unsafe cracking or embrittlement. Testing of stainless-steel components entails removing test pieces during costly reactor shutdowns of the reactor. A less time- and cost-intensive non-destructive assessment process has been developed to eliminate prolonged scheduled outages.
The test scheme aims laser beams at the austenitic stainless-steel material and generates surface acoustic waves (SAWs) on the surface. Another set of laser beams is then directed to detect and measure the frequencies of these SAWs. Application to material aged identically to nuclear power plants showed that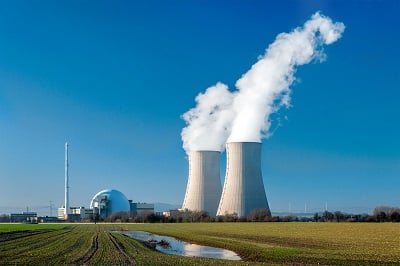 Faster measurements of the condition of some nuclear reactor components can potentially extend their lifetime. Source: iStock the waves produced a distinctive double-peaked spectral signature when the material was degraded. This wave peak separation was determined to correlate with spinodal decomposition-induced embrittlement.
The next development goal is to miniaturize the assay system into an easily portable test kit to use to check reactor components on-site, reducing the length of shutdowns and prolonging reactor lifetime.
The research conducted by scientists from MIT, U.S. Idaho National Laboratory, Manchester University (U.K.), Imperial College London (U.K.), U.S. Oak Ridge National Laboratory, Electric Power Research Institute, Northeastern University and University of California at Berkeley is published in Acta Materiala.