The aerospace and defense industry is leading the charge for additive manufacturing (AM) for parts prototyping as well as end-use applications. These companies currently represent the largest revenue sector for AM materials, equipment and services with an estimated value approaching $3 billion.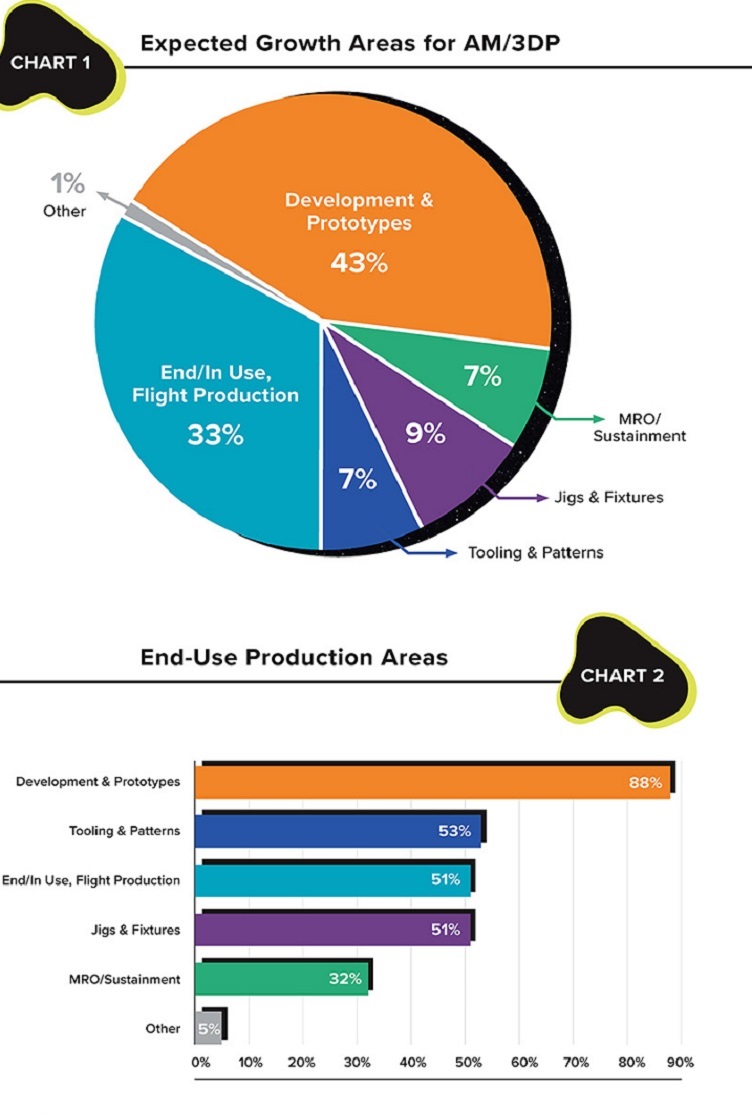 Source: Electronics360 News Desk
According to a report recently published by Metrix, an American Society of Mechanical Engineers (ASME) company, 90% of responses from 444 industry experts surveyed indicate continued reliance on AM/3D printing technology.
With aerospace's high use of AM for end-use production, survey participants indicated three-quarters of technology applications are for non-structural parts and two-thirds are for more critical structural components. Propulsion systems, including turbines, represent the largest production use of AM followed by interiors. Supported by advancements in metal AM systems and related standards, production use for airframes and electronic systems are also significant applications. Powder bed fusion is the most widely deployed AM process.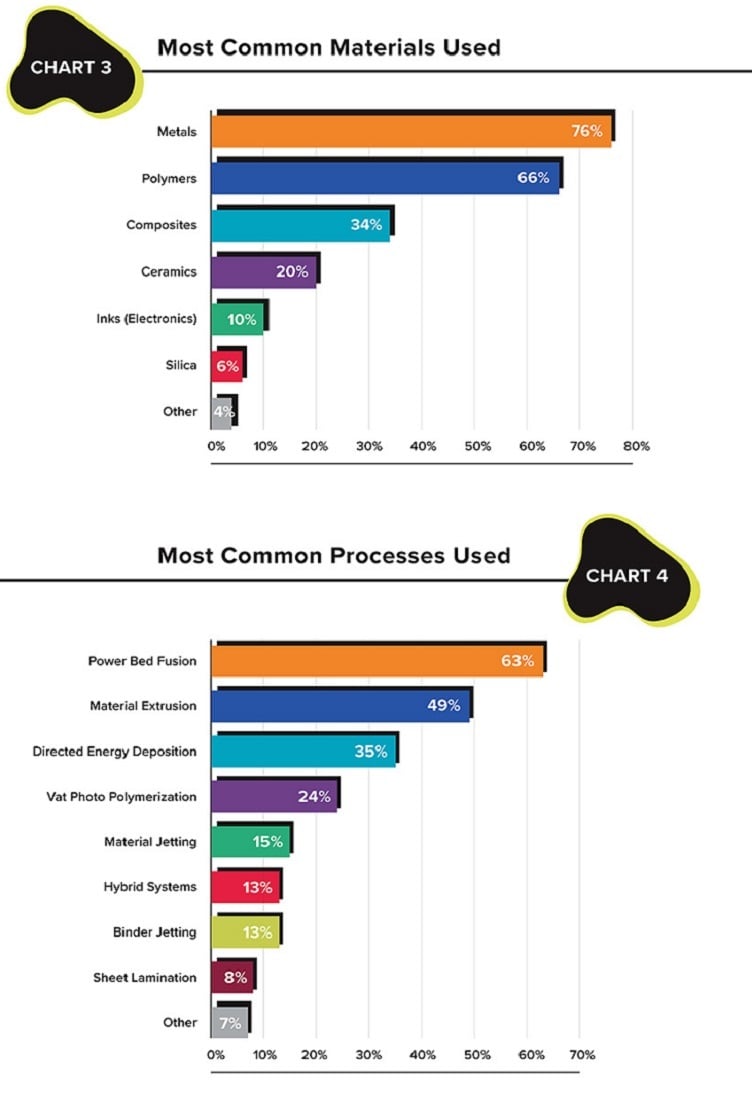 Source: Electronics360 News Desk
Discover more about AM and 3D printing technologies on GlobalSpec.com.