Advances in digital manufacturing systems will be showcased at the International Manufacturing Technology Show (IMTS) 2022, scheduled for September 12 to 17 in Chicago. Multi-tasking computer numerical control (CNC) and hybrid machines; CAD-CAM, modeling and simulation software; cybersecurity protocols; metrology systems and other digitally enabled tools will be on display throughout all nine pavilions and in the Association for Manufacturing Technology (AMT) Emerging Technology Center (ETC).
Cybersecurity
The prioritization of protecting networks, machines and programs from digital attacks is at an all-time high. More companies providing software for digital manufacturing are implementing safeguards and guidelines to ensure data is safe and behind firewalls. Visit the CAD-CAM/Controls Pavilion and the Quality Assurance Pavilion, both in the East Building, to enhance cybersecurity defense and prepare for the U.S. Department of Defense Cybersecurity Maturity Model Certification (CMMC) implementation.
Automation and robotics
Augmenting CNC machines with digitally connected automation and robotics systems enables a new generation of multi-tasking machines, which will be on full display in the Metal Removal Pavilion in the South Building. These machines combine cutting with turning, milling, drilling, tapping, deep-hole boring, hobbing, skiving, broaching, grinding and surface preparation. Hybrid multi-tasking machines add laser hybrid, friction stir welding, additive and hot wire electrical discharge machining (EDM). By performing all work in a single clamping, these machines cut setup time, eliminate the risk of losing zero when parts move between workstations and free up operators to perform other tasks.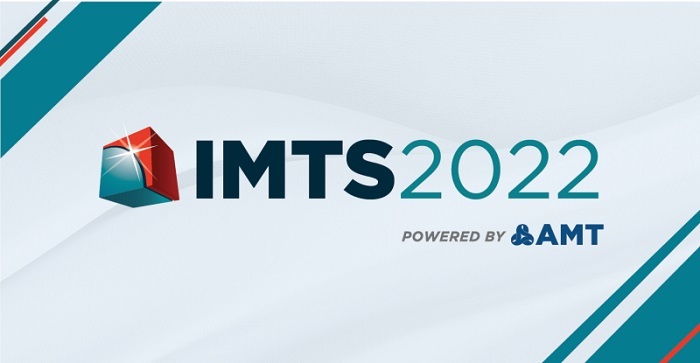 This multi-tasking technology especially appeals to job shops that would previously move parts between a lathe, vertical mill and other machines to produce a final part profile. Exhibitors are launching a new generation of more affordable machines with new controls and conversational programming in a concentrated effort to remove barriers to technology adoption.
Additive manufacturing
The pace at which additive manufacturing (AM) technologies have accelerated to improve performance, lower lifecycle costs and help reshore production is contributing to an increased use of AM in North America. More than 70 companies will be displaying new additive systems and software in the Additive Manufacturing Pavilion in the West Building of McCormick Place. And it is not just small parts that are gaining traction in AM — large print beds continue to expand and deliver deposition precision and repeatability for the toughest standards, thanks to in-situ metrology and closed-loop controls.
The future is now
IMTS 2022 will again host AMT's ETC, which will present the latest advancements on the horizon. Visitors will see the 3D printing, automation and robotics, and five-axis and hybrid machining techniques and processes that manufacturers are presently using to create parts for outer space missions for long-term presence on the moon and deep space exploration. Attendees can also expect to see not only the technology used to make the parts but also the rocket parts themselves.