GlobalSpec LLC, the world's largest online destination for engineers and technical professionals, is pleased to announce Peter Brown as chief editor for Electronics360.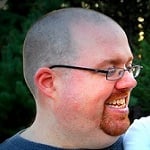 PBIn this role, Peter will be responsible for the day-to-day publishing and content operations of the Electronics360 domain. He will coordinate between GlobalSpec's contributors, editors, customers and readers to deliver a comprehensive electronics news and products experience for the industrial and technical audiences.
Peter brings more than 25 years of experience and editorial ability in the electronics field, focused specifically on semiconductors and semiconductor manufacturing. At Globalspec, Peter has expanded his coverage to the fields of automotive electronics, 5G and consumer electronics.
Contact Peter at pbrown@globalspec.com.