An enhanced product family of low-capacitance indium gallium arsenide (InGaAs) PIN photodiodes has been unveiled by Excelitas Technologies Corporation for commercial and military lidar, laser range finding, laser warning and laser spot tracking applications. Providing high quantum efficiency from 800 nm to 1700 nm, the photodiodes feature a special ultra-low capacitance of only half of the standard type capacitance, therefore exhibiting twice the 3 dB bandwidth, high responsivity, high shunt resistance and low dark current.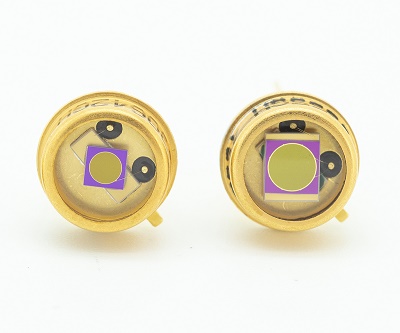 Source: Excelitas Technologies Corporation
Prior to this new design modification, users had to minimize the active area in order to maintain the desired bandwidth. Excelitas overcame this challenge by allowing the same larger active area and associated optics to be used. The products' low capacitance enables extended bandwidth, while maintaining the legacy high shunt resistance, low dark currents and high sensitivity, better than 1% non-linearity, and uniformity within 2% across the detector active area.
The low-capacitance InGaAs PIN photodiodes are available in sizes from 0.5 mm to 3 mm, with the ability to be modified to provide quadrant options.