Teledyne LeCroy, a developer of serial data test solutions, has introduced the Voyager M310e test platform, a full-featured SuperSpeed USB 10 Gbps protocol analyzer and exerciser with comprehensive support for the new USB power delivery (USB PD) 3.1 specifications, including full support for compliance testing.
USB power delivery technology allows laptops, mobile phones and peripheral devices to be powered and charged through USB-C ports. The newly released USB PD 3.1 specification more than doubles the power range available, stretching it from 100 W to 240 W, enabling USB Type-C cables to power high-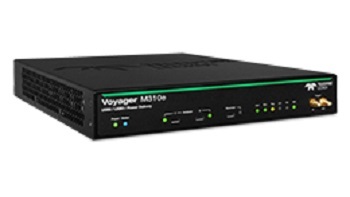 Source: Teledyne LeCroyperformance laptops and to charge devices faster. Design and test engineers developing products that take advantage of these new USB PD 3.1 capabilities need test solutions that support the updated functionality and compliance testing to ensure their products are interoperable with other devices and higher-rated USB-C cables.
The Voyager M310e replaces the popular Voyager M310P analyzer and exerciser for validating USB designs with the USB-IF compliance test specifications. In addition to SuperSpeed USB 10 Gbps Link Layer, Hub and USB type-C support, the Voyager M310e fully supports USB PD 3.1 functionality. The exerciser port of the Voyager M310e is also enhanced to capture side band use (SBU) and auxiliary (AUX) messages for USB Type-C devices that support USB4 or DisplayPort Alternate modes. Using Teledyne LeCroy's industry-standard USB Protocol Suite software, the M310e provides thorough protocol analysis and traffic generation for SuperSpeed USB 1 Gbps links and serves multiple roles during USB system validation.
The compliance test option connects to devices over standard USB Type-C cables and utilizes emulation scripts to mimic link partner behaviors. It captures message exchanges and automatically verifies the correct protocol and power behaviors. The Voyager M310e also features improved connectors and other components designed to provide better low frequency periodic signaling (LFPS) detection as well as more robust control for voltage and current.