Researchers from the University of Canterbury, New Zealand, found that virtual reality (VR) characters can be just as effective in training scenarios as real humans.
Previous studies on extended reality (XR) tech found that it is effective in technical training and the development of social skills. This technology allows learners to practice their skills and knowledge in multiple scenarios that would otherwise be too dangerous or expensive to create in the real world without the pressure of pleasing another human.
The team set out to find if computer-generated role players in VR or mixed reality (MR) settings could provide similar levels of effectiveness in leadership training. This could help overcome some of the current issues in traditional training. In a VR environment, the user is completely immersed in a virtual environment. In MR settings, elements of the digital world are overlain onto the physical world.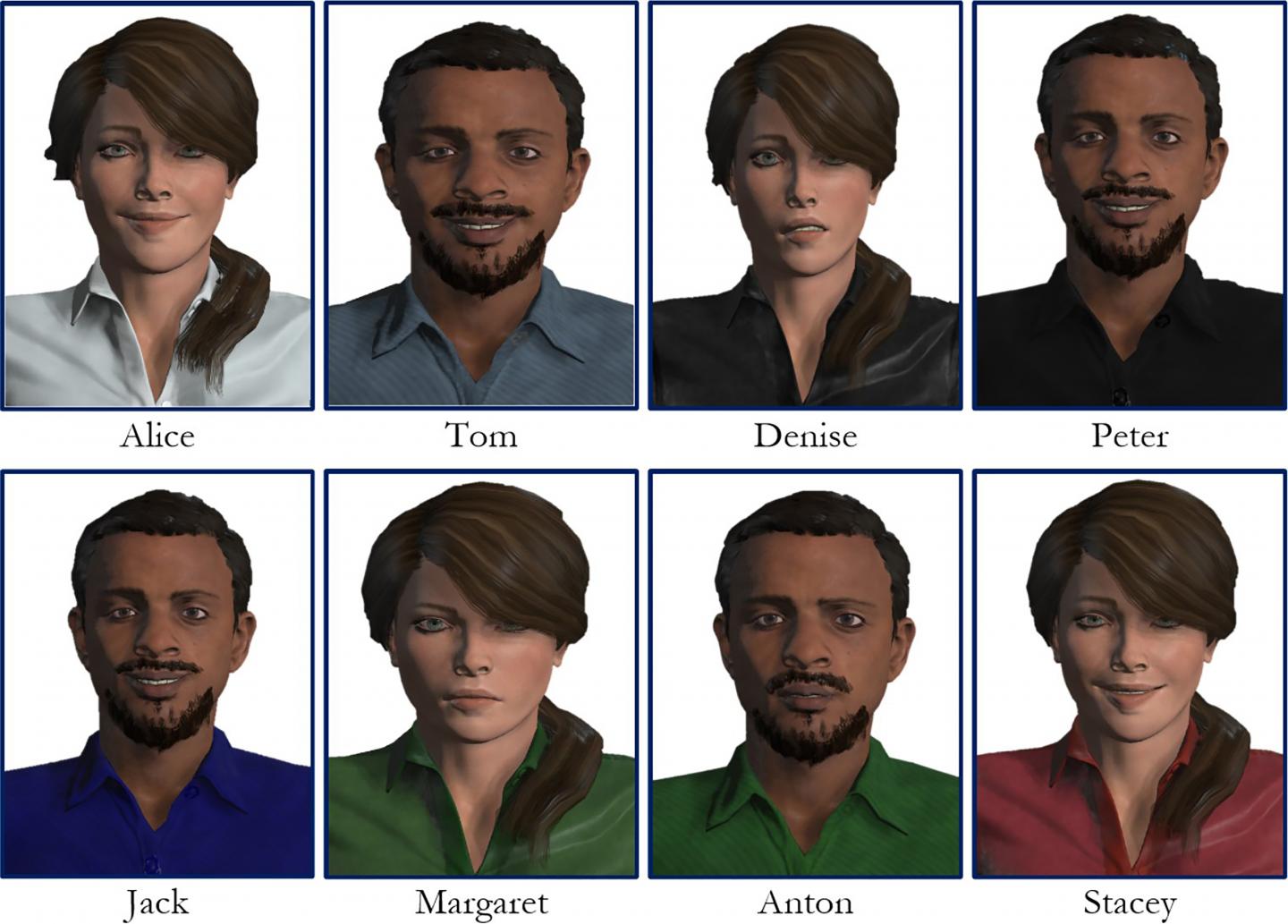 Virtual Humans (VH) were developed with Adobe Fuse CC. Source: Gonzalo Suárez, Sungchul Jung, Robert W. Lindeman
During the study, the team evaluated the effectiveness of computer-generated characters in a training session versus real human role players in a conventional setting. Practice-based techniques are sometimes used to improve training outcomes. This is expensive to implement and often needs specialized knowledge or professional actors to create realistic training environments.
The team designed eight virtual humans for realistic VR and MR environments using commercially available software and hardware. They recruited 30 human participants separated into three groups, all of which participated in training with a well-known leadership model.
Group one interacted with two human role players who acted as subordinates. Group two interacted with virtual human subordinates in a VR environment. The third group interacted in an MR setting where participants interacted with virtual humans in a real office space. Trainees were scored on how their leadership style matched each situation based on predetermined criteria. Leadership style was analyzed before and after they receive coaching.
All three groups saw improved performance between the pre- and post-training results, but MR saw a statistically significant mean increase. Virtual human role players were just as effective as real human role players. The team said that MR saw a major increase in results because the setting blended reality and virtuality. This allowed participants to perform in a safe learning environment with features they were familiar with. Participants could perceive real bodies and characteristics of the physical room while interacting with VR humans. Meanwhile, the VR environment created an entirely new experience that the participants had to become familiar with.
The team notes that there are still some barriers to this technology. The equipment used to create high-quality XR environments can be expensive and may require the expertise of professionals.
A paper on this technology was published in Frontiers in Virtual Reality.