New Yorker Electronics (NYE) is expanding its capabilities in the design and manufacture of high-end camera solutions with advanced artificial intelligence (AI) processing from VVDN Technologies. VVDN's expertise in state-of-the-art intelligent camera platforms including AI processing functionality is allowing NYE to deliver high-speed edge analytics with reduced power consumption worldwide.
High-end platforms expand the opportunities to develop AI-equipped cameras/vision solutions, enabling a diverse range of applications in the surveillance, enterprise, fleet management, consumer, retail, smart city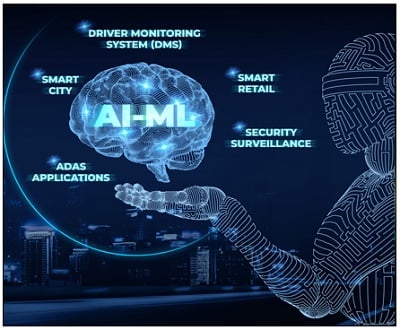 Source: New Yorker Electronicsand industrial equipment industries. VVDN's experience in developing and manufacturing in the camera/vision space allows original equipment manufacturers and product companies to develop dash cams, video conferencing cameras, security surveillance cameras/network video recorders, thermal cameras with video analytics, 360° high-end cameras and automotive solutions.
NYE's global distribution network and experience in the AS9120B and ISO 9001:2015 certified distribution of passive components, discrete semiconductors, electromechanical devices, Flash and dynamic random-access memory modules, embedded board solutions, power supplies and connectors makes it an ideal distribution representative for this advanced new technology. The distributor services all industries but operates exclusively at heightened military and aerospace performance levels.