Researchers from the International Center for Tropical Agriculture created a new way to use imagery from mobile phones, drones and satellites to help stop banana threats via an artificial intelligence (AI) algorithm that locates banana crops and analyzes their threats with 97% accuracy.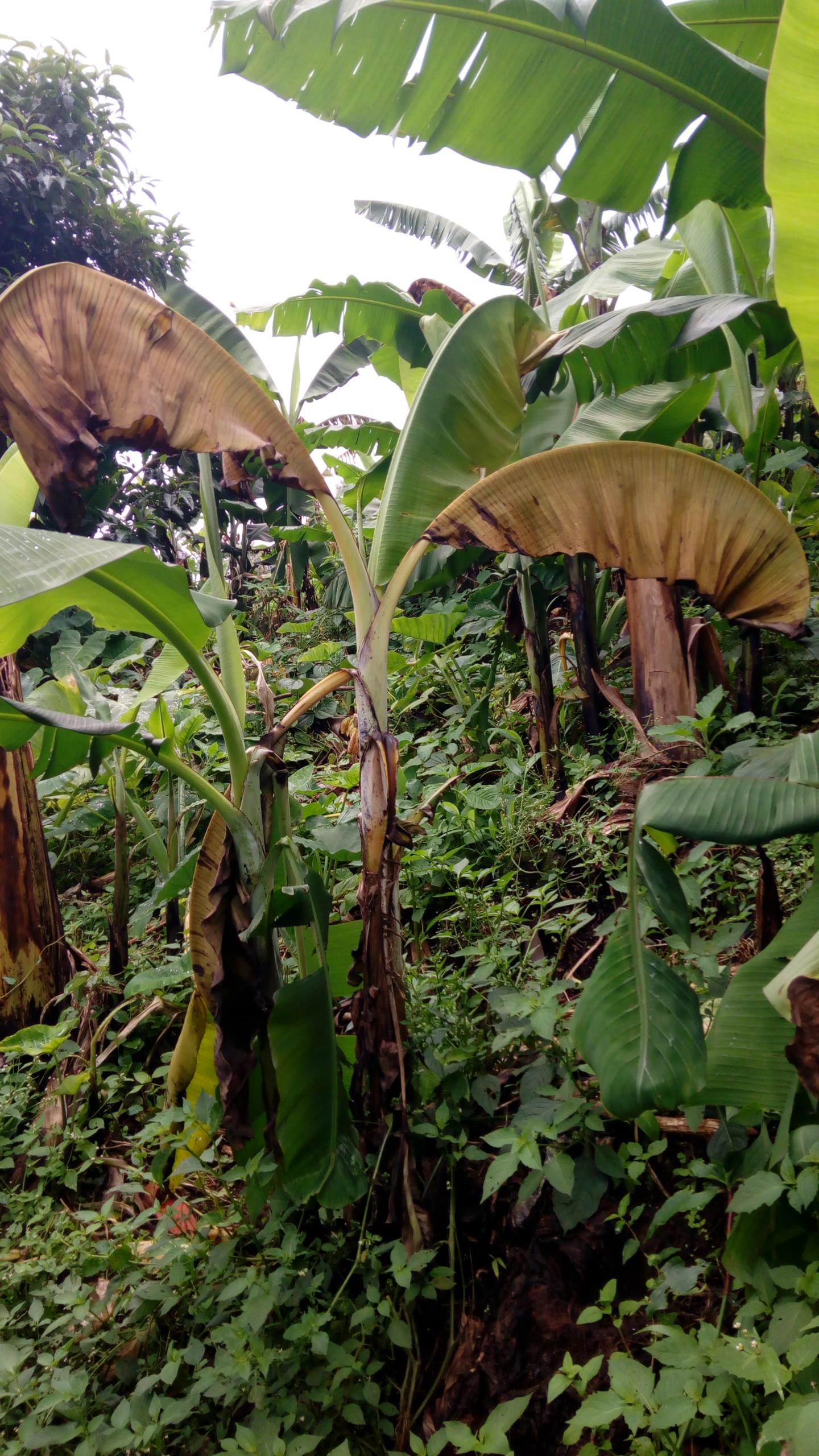 A ground-level view of a banana plant affected by Xanthomonas Wilt or (BXW). Source: Michael Selvaraj/International Center for Tropical Agriculture
There is an increase in the spread of disease, fungal infections and viruses threatening banana crops because of climate change, land-use change and other factors, creating a food security threat. The team found that there are six major threats to the banana plant, including bunch top disease (BBTD) and Xanthomonas wilt of banana (BXW). Currently, experts use cell phones to track and detect these threats. But cellphones cannot quickly track and detect disease across huge swaths of land.
To overcome these limitations, the team used a pixel-based classification system to train their model to detect banana plants on farms that grow more than just bananas. After the patterns of banana plants, the team trained the platform to analyze the physical symptoms of six diseases and their percentage of threat. After detecting a threat, the status of its severity and spread is sent to organizations and government authorities so they can take the proper measures.
The new method combines field level information from farmers and extension workers with satellite data to detect the crop area, and drones are deployed to analyze the exact threat and its intensity.
The team's new database is free for farmers, organizations and governments to use to fight plant disease. The team's case studies were conducted in the Democratic Republic of Congo and the Republic of Benin. The results have implications for 90 million people in East, West and Central Africa who rely on bananas and plantains as their primary food source.
The team said their next step is to find financial support to bring partners together to track a wider area. They hope that one day they will be able to cover Africa, India, Australia and Latin America. They also said their system could be used to track other pests, diseases or viruses with visible systems.
A paper on this research was published in ISPRS Journal of Photogrammetry and Remote Sensing.