Both the single and dual 0.56 in (14.20 mm) LED digital display modules from Inolux are available from New Yorker Electronics. These devices are used primarily in consumer electronics and industrial equipment. The RoHS compliant, lead-free devices feature a black or grey face with white segments.
The single INND-SS56 series, dual INND-SD56 series, 3 digit and 4 digit SMD type LED displays are available in a variety of emission colors: yellow/green, yellow, amber, red, deep red, green, blue and white.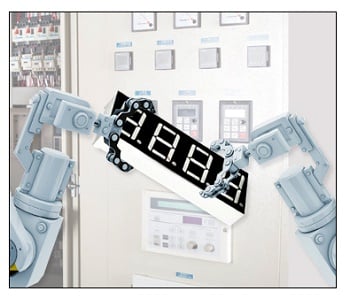 Souce: New Yorker Electronics
The displays for the entire INND series are available in common anode and common cathode types and operate in temperatures from 40° C to 105° C. Additionally, they are IC compatible for easy assembly and offer dynamic drive connect.
Inolux manufacturers numerous display sizes and options, including single-digit seven-segment displays, four-character alphanumeric displays and dot-matrix. Also available in through-hole mounting type, they are available in a range of colors and luminous intensity. The devices can be customized for individual projects, from special icons to face color. Customizations in the INND series include brightness, color, digital I/O and special icons.