Researchers from MIT and the Center of Humans and Machines at the Max Planck Institute for Human Development studied if people perceive artificial intelligence (AI) artists as its own art creator or just another tool used by human artists.
In October 2018 an art piece created by Edmond de Belamie with help from an AI algorithm was auctioned for $432,500 at Christie's Auction House. The proceeds were given to the French artist's collective, Obvious. The collective fed the algorithm with pictures of real paintings by human artists and used them to train the algorithm. The programmers who developed the AI networks and algorithms were not mentioned or given any of the proceeds.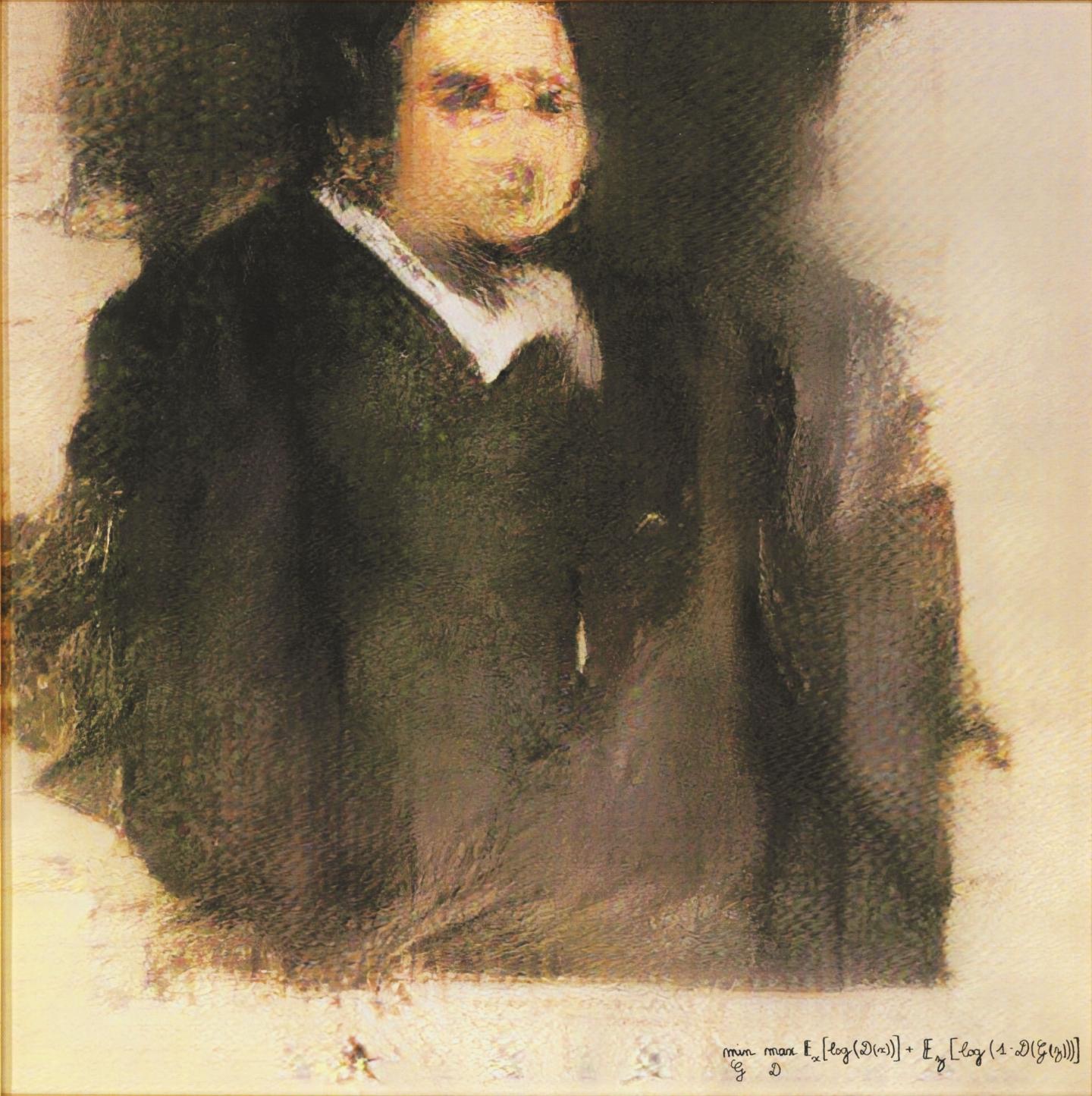 In October 2018, a work of art by Edmond de Belamie, which was created with the help of an intelligent algorithm, was auctioned for 432,500 USD at Christie's Auction House. Source: Obvious (collective)
The team told almost 600 participants about how artist AI is developed and who they thought should receive recognition for the art created. They also determined the extent to which participants humanized the AI.
They found that, on average, people who humanized AI did not see it as a tool and felt that the algorithm should receive recognition over the people involved. When asked who deserved the most recognition in the process, most credit was given to the artists who provided the data that trained the algorithm. Credit was then given to the curators, then the technicians who programmed the algorithms. The "crowd," mass internet users who produce the data material that trained AIs, were given the least amount of credit.
Respondents who humanized the AI gave more recognition to technicians and the crowd, but less to the artists. When asked who was responsible for the AI's actions, like if it violated copyright, people who humanized AI placed more responsibility in the AI algorithm.
The team says the study proved that it was possible to actively manipulate if people humanize AI by changing the language used to report on AI systems in art. One example is explaining that AI is supported by an artistic collaborator to conceives and creates new works of art. Another way of explaining would say that an artist conceives the artwork, and the AI executes simple commands given by the artist. The descriptions changed the degree to which the participant humanized the algorithm and who they gave recognition to.
A paper on this research was published in iScience.