The timing of nitrogen fertilizer application to corn crops can be optimized with data from drones and CubeSats, according to a study conducted by researchers from the University of Illinois and the University of Minnesota. These platforms were demonstrated to provide early season alerts of nitrogen stress, affording farmers the opportunity to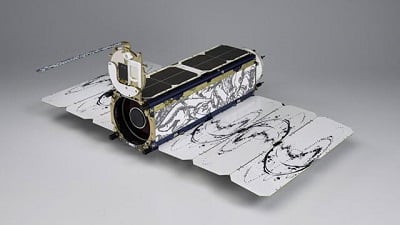 CubeSats can detect crop nitrogen stress early in the season, allowing farmers to take action in real time. Source: Planet Labsplan in-season fertilizer applications and alleviate nutrient stress for crops.
The potential of both drones and CubeSats to detect changes in corn chlorophyll content, a proxy for the plant's nitrogen status, was tested on an experimental field in central Illinois. The plants were nitrogen-stressed to different degrees as a result of multiple nitrogen application rates and timings, such as all nitrogen applied at planting or split applications at several developmental stages.
Multispectral images from both sensing technologies were compared, revealing that both drones and CubeSats detected chlorophyll content changes with a similar degree of accuracy and at the same time points. The satellites could provide data on a much greater spatial scale relative to drones, demonstrating their utility in monitoring crop nitrogen status in real time for a much broader area.
The research is published in IEEE Journal of Selected Topics in Applied Earth Observations and Remote Sensing.