Researchers from the University of Helsinki Lab of Interdisciplinary Science Conservation created a computer algorithm that tracks social media reaction to endangered species. The algorithm could help researchers and lawmakers gain a deeper understanding of how much people care about conservation topics and create new policies based on the public's reaction.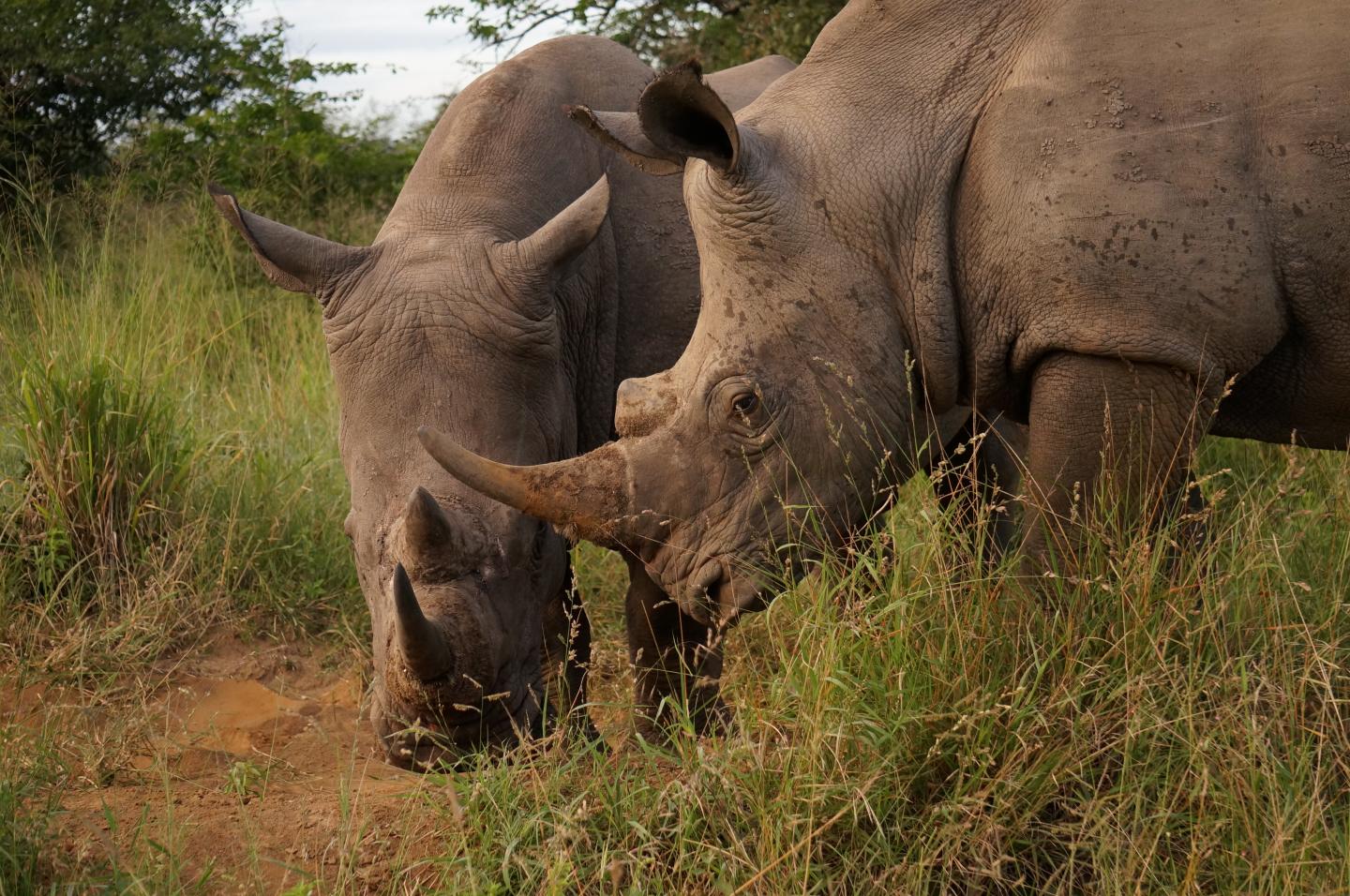 Rhinoceros are threatened so severely by an illegal trade in their horns that tourists are advised not share the locations they spotted the animals in, so poachers cannot easily locate them. Source: Christoph Fink
Millions of people spoke out on social media when the last male northern white rhinoceros died in 2018. The number of posts about rhinos quadrupled immediately following the animal's death, and the general sentiment of the posts was negative. The team's algorithm continuously measures the volume of online discussions and their sentiment on a given topic. When the sentiment exceeds the norm, either positively or negatively, the algorithm alerts scientists that a major event affecting a species may be happening. The team found that most of the tweets about rhinos came from countries that don't have rhinos. This may be because most environmental agencies are based in Europe and North America.
Internet users also love to share happy events, like the birth of a baby rhino in a zoo. Social media and online news sites tend to reflect the same sentiment during an event.
To develop the algorithm, the team combined techniques using automatic sentiment analysis, which reveals feelings in text — this was the first time it was used in conservation science.
Researchers collected around 5,000 Twitter posts and 1,000 online news articles in 20 languages every day for five years. Not every post is relevant, but the algorithm allows researchers and officials to narrow it down to understand the sentiment behind the posts.
They tested the algorithm using the white male rhino death. The team gathered a list of all rhino-related online events from around the world over five months. The algorithm was able to successfully identify major rhino events.
Understanding how the public feels about nature developments is important to conservation. Lawmakers can use this algorithm to gauge if their conservation policies are being accepted or rejected by the public. If a policy is being rejected by the public, lawmakers can adjust to create a more favorable policy.
The algorithm could be used beyond conservation efforts. Educators could use to it to measure the effectiveness of education programs and outreach campaigns.
A paper on the algorithm was published in Biological Conservation.