Researchers from the Laboratory of Applied Photonics Devices (LAPD) in École polytechnique fédérale de Lausanne's school of engineering have developed a new optical technique, called volumetric bioprinting, that 3D prints complex tissue shapes in a few seconds.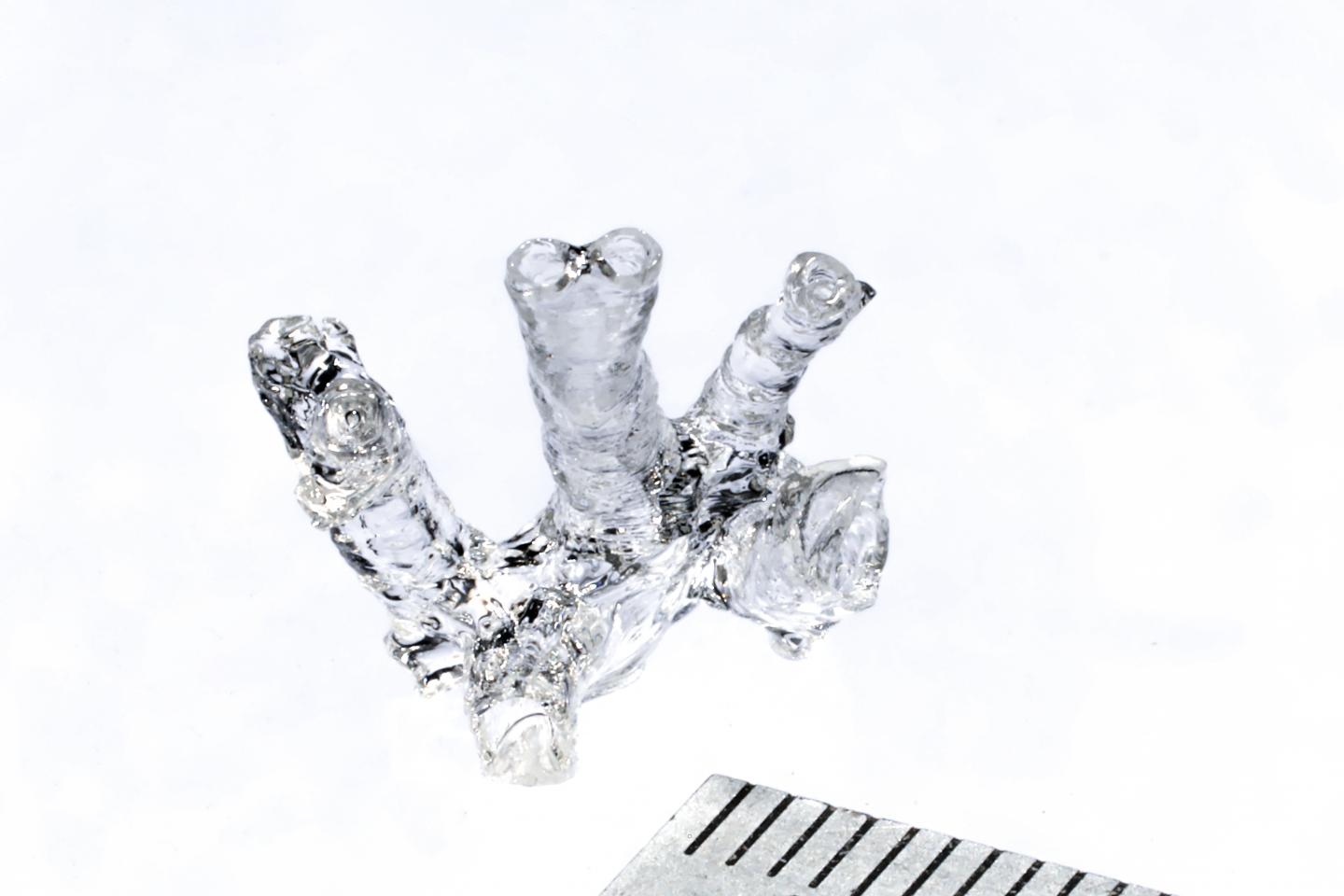 This is the hollow mouse pulmonary artery model. (Source: Alain Herzog / 2019 EPFL)
During volumetric bioprinting, a laser is projected into a spinning tube that is filled with a stem cell-laden, biocompatible hydrogel. The material is shaped by focusing energy from the light at specific locations, which then solidifies. After a few seconds, a complex 3D shape appears suspended in the gel. Then endothelial cells are introduced to vascularize the new tissue.
This technique does not sacrifice cell viability for speed of production. With this method it would be possible to create a tissue construct that measures several meters long. So far the team has been able to create a valve that is similar to a heart valve, a meniscus and a complex part of the femur. The team has also created interlocking structures using this method.
Current ways to create artificial organs and tissues are limited. These methods cannot produce free form shapes and achieve high cell viability. The new technique allows cellular engineering specialists to create a new kind of personalized and functional bioprinted organs. It is also possible to recreate sophisticated cellular structures, which is huge for clinical applications. Labs would mass-produce artificial tissues or organs quickly, which is essential for testing new drugs in vitro. The new method could potentially eliminate the need for animal testing. It could be used to produce a range of cellular tissue models, medical devices and personalized implants.
The paper on this research was published in Advanced Materials.