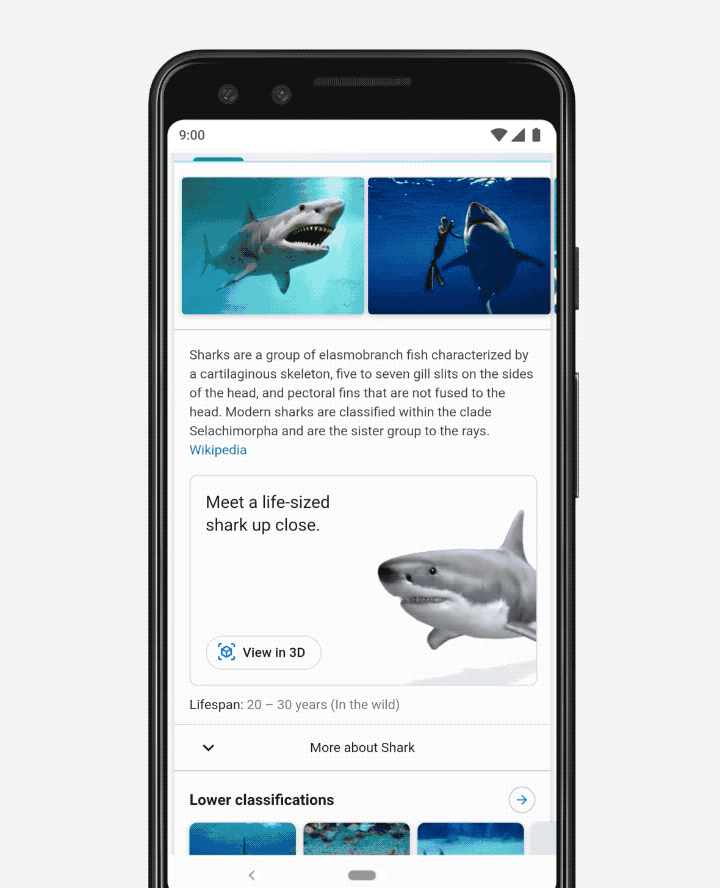 Google Search function in action. Source: GoogleDuring the annual Google I/O event, Google announced it is testing augmented reality (AR) as part of its Google Maps and Google Search functions.
AR inside Google Maps would show directions to destinations as virtual images on a smartphone. In addition to point-by-point directions, images of turns and street names appear on the overlay as virtual images on the phone to help improve the ease of navigation.
Google said the AR function will be part of its global localization platform, which combines Visual Positioning Service (VPS), Street View and machine learning to identify position and orientation of the map. For future widespread use, Google said it needs to work out challenges such as enabling the technology to work everywhere and in severe weather conditions or at night.
Google will also test the feature with Local Guides, a group of Google Maps users that provide feedback about how features work.
Meanwhile, Google has added AR features to Google Search where users can view and interact with 3D objects from the search function and put them directly into an environment to give a sense of scale and detail. For example, if a user looks up the length of an animal, a virtual representation of the animal can be placed in the real world through an overlay to give a real-world view. Google hopes to add this function to Search in the coming months.
Google said it is working with NASA, New Balance, Samsung, Target, Visible Body, Volvo, Wayfair and others to surface the content in Google Search.