A team of researchers from KAIST has created the first truly functional smart clothing material.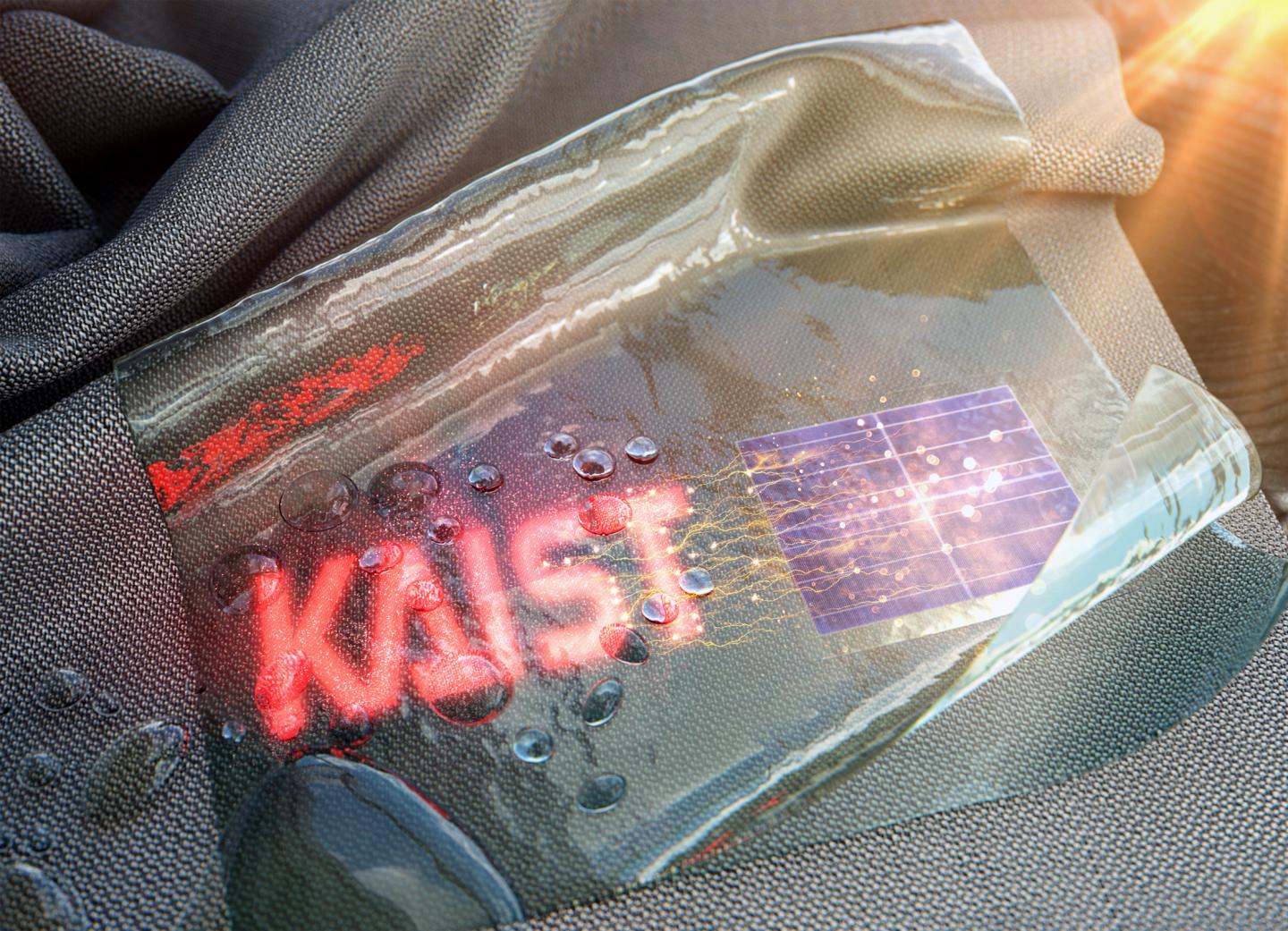 (Source: KAIST)
Smart clothing is a hot topic, but the technology is far from perfect. Until now, smart clothing has not been able to be properly washed like regular clothing because of the negative reaction electronics have when exposed to water. The KAIST team wanted to overcome this obstacle, and they succeeded with their new device.
The team created a textile-based wearable display with module technology. The new wearable can be washed without being attached to an outside power source and the technology is covered by an encapsulation barrier. This makes it safe to wash just like other clothing.
The display modules are attached to textiles that have been integrated with polymer solar cells (PSCs) with organic light emitting diodes (OLEDs). Many scientists and engineers believe that PSCs are a candidate to be the next generation of power sources, especially for wearables. PSCs give wearables a stable power source without any external power.
PSCs and OLEDs are great for wearables, but they are weakened by exposure to water and oxygen. One water droplet could destroy an entire device. This is not good for smart clothing that will need to be washed regularly. The researchers knew the device needs an encapsulation barrier to operate under all conditions.
Conventional encapsulation barriers don't work well in water environments, like a washer. To overcome this issue, the team created a washable encapsulation barrier that protects the device using atomic layer deposition (ALD) and spin coating.
Once covered with the new encapsulation barrier, the wearable withstood 20 ten-minute wash cycles without any change in operation. The device maintained stable operations with a lower curvature radius of three millimeters with high reliability. After 30 days of regular stress and washing, the device showed no change in operation.
The team believes that their fully washable, self-powered wearable is paving the way for more practical smart clothing to be developed.
A paper on this technology was published in Energy and Environmental Science.