Software and Services
Why structural analysis needs to be part of the early-stage design process
25 March 2019
Sponsored content
Finite element analysis (FEA) is a critical step in any product development process, but waiting for a CAE engineer to determine if a design will perform to specification invites costly design iterations, tedious re-meshing and reduced productivity.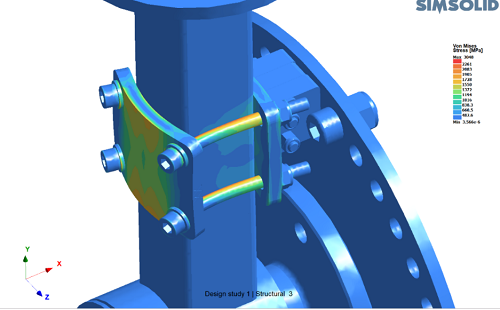 Figure 1. Finite element analysis is a critical step in any product development process. Source: Altair EngineeringIdeally, designers and design engineers should assess the performance of CAD models, interrogate design variants and determine their viability before simulation even starts. However, the roadblock to early-stage analysis has always been the mesh. Preparing CAD geometry for FEA requires time and skill, as well as important tradeoff decisions between speed and accuracy depending on the level of mesh refinement the analyst chooses. For designers, removing the hurdle of meshing on structural analysis could be the catalyst for a whole new way of designing products.
There is now a way to leverage engineering knowledge at the design stage to create first-time-right product designs. Altair SimSolid is structural analysis software developed specifically for design engineers. Using a unique multi-pass adaptive analysis method, it eliminates geometry simplification and meshing, the two most time-consuming and expertise-extensive tasks done in traditional FEA. Lightning fast and incredibly accurate, SimSolid enables the analysis of fully featured CAD assemblies in seconds to minutes. SimSolid can analyze complex parts and large assemblies not practical with traditional FEA and do it efficiently on a desktop-class computer.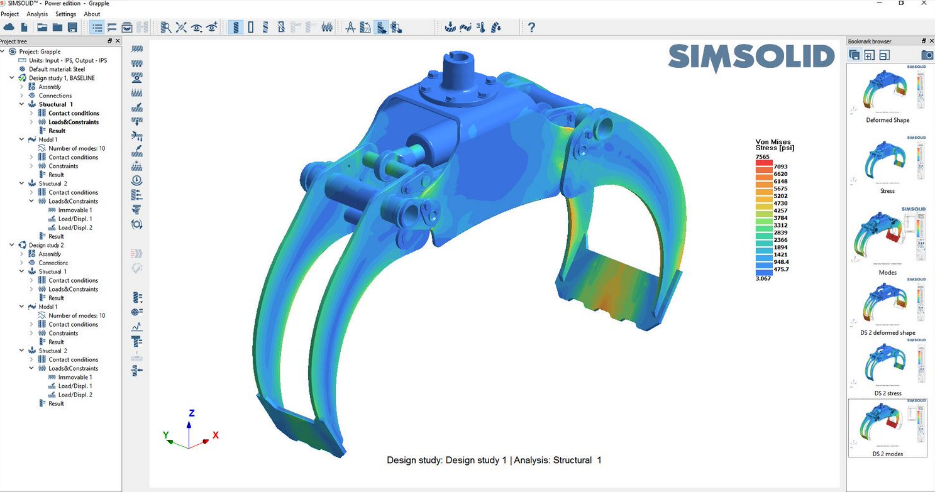 Figure 2. 85-part grapple assembly containing a variety of big, small, thick and thin parts. Static analysis load cases were run in under 20 seconds. Source: Altair Engineering
With SimSolid, a design engineer can ask and answer important product performance questions before passing the model to CAE analysts. Where is the part most likely to fail? Will the structure support the forces applied to it during extreme use-cases? Will two bolts support this assembly, or will it need four? With this near-instant structural analysis feedback, designers can refine their models and determine whether they are over- or under-engineered, saving costly late-stage redesigns and streamlining the entire development process.
Design faster
By introducing simulation early in the product development process, users confidently make design decisions without compromising performance and risking time-consuming and costly redesign iterations. With SimSolid, model preparation is done in minutes.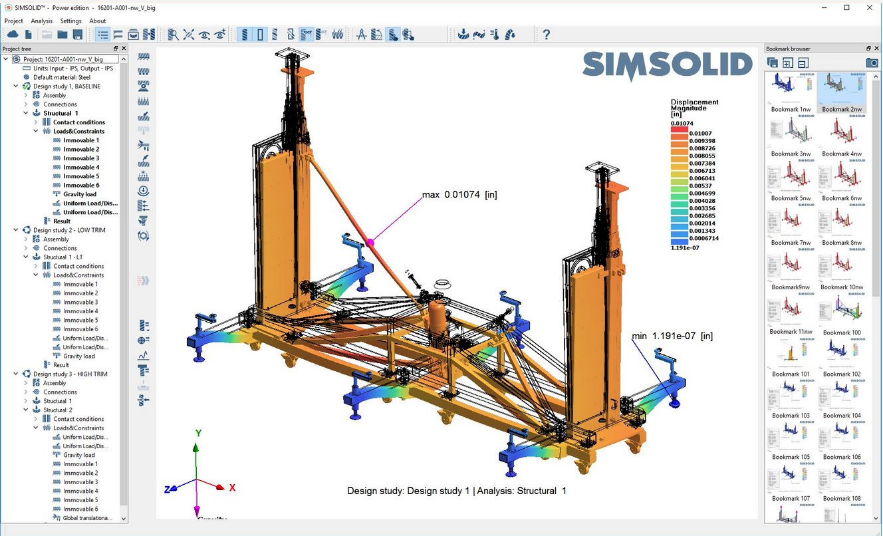 Figure 3. 770-part assembly from Serapid's rigid chain technology. Source: Altair Engineering
Explore more
SimSolid analyzes complex parts and large assemblies not practical with traditional FEA. SimSolid is also tolerant of imprecise geometry. Its assembly connections are industry-best at handling ragged contact surfaces with both gaps and overlapping geometry.
Boost productivity
SimSolid is fast and provides accurate results. Solution times are typically measured in seconds to minutes on a standard PC. With SimSolid, multiple design scenarios are quickly analyzed and compared. Accuracy can be specified on an individual part level, allowing a rapid drill down to any level of detail that is required.
Interested in trying SimSolid? Along with free trials of the software, Altair is also offering cash prizes as part of its SimSolid social media promotion. Post your SimSolid simulation results to social media throughout the months of March and April 2019, and every week, five people will be selected to win $50 Visa gift cards. The best model at the end of the promotion will win the $1,000 grand prize.
Click to here download the trial and get details on how to enter.
Find Free Electronics Datasheets