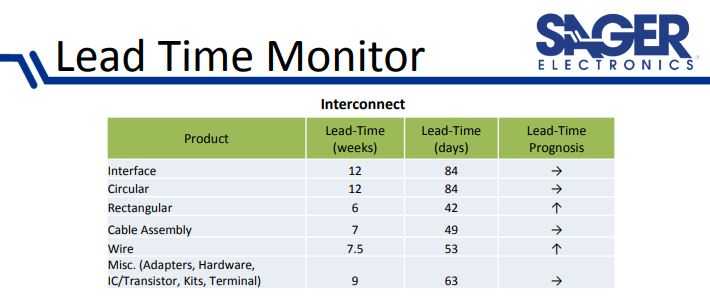 Sager Electronics has announced the release of its new electronic component lead time monitor.
Sager Electronics regularly monitors supply chain lead times for its interconnect, electromechanical, power, thermal and passive products. The data is based on a periodic review of supplier lead times by the Electronic Components Industry Association (ECIA) and Sager's product management team.
Sager's lead time monitor also offers "lead time prognosis" information on its website.
Click here for the latest lead time monitor from Sager Electronics.