To counteract the decline of the world's natural pollinators, a team from West Virginia University designed BrambleBee. The autonomous robot inspired by bees uses mapping and localization technologies for path planning, motion control and manipulation as it pollinates bramble, blackberry and raspberry plants in a greenhouse.
Just like bees, BrambleBee first finds flowers and then keeps track of their location, using this information to plan the best path to reach them. During an inspection pass of the greenhouse, BrambleBee collects data about flower cluster locations and pollination readiness with the aid of lidar and an on-board camera, after which plant rows are mapped. The robot determines where to first pollinate flowers by balancing the number of reachable flower clusters that are ready for pollination and minimizing the distance driven.
Its manipulation arm distributes pollen into pistils without damaging the flowers. The researchers expect the autonomous technology to enable other agricultural applications such as harvesting, pruning and fruit picking.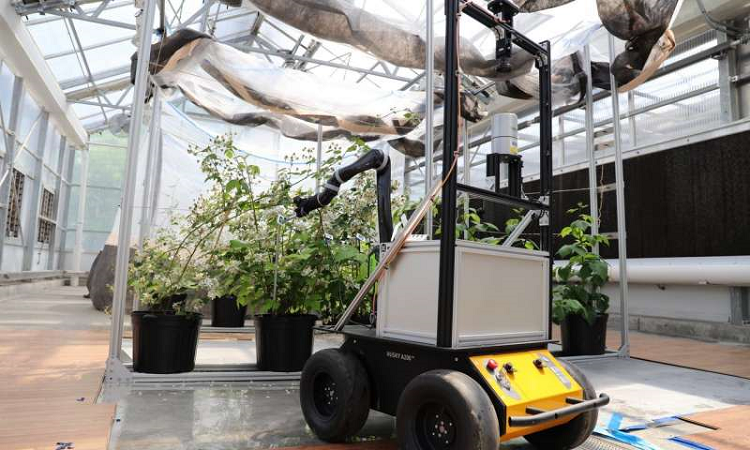 BrambleBee, the precision pollination robot. Source: West Virginia University