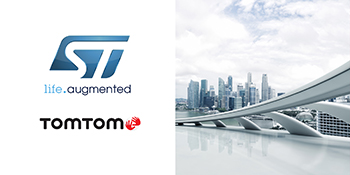 Source: STMicroelectronics & TomTom
STMicroelectronics and TomTom announced a package of development tools in the STM32 Open Development Environment that connects directly to TomTom Maps APIs for location, tracking and mapping data services. This will accelerate product development and reduce time-to-market and development costs.
The first offering is a package that consists of an STM32 Discovery host board for 2G/3G cellular-to-cloud connectivity, a GNSS expansion board based on ST's industry-proven Teseo satellite navigation technology and a software function pack that connects an internet of things (IoT) node via a cellular network to a range of TomTom Maps APIs. With this package, developers can add location-based services to IoT and smart city applications, including GPS translation coordinates into street addresses and accurate navigation directions.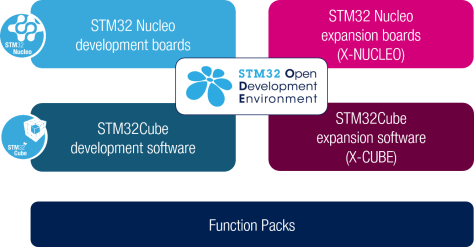 Development environment. Source: TomTom
"Supporting our efforts to facilitate location-based product development, our collaboration with TomTom has built on each company's strengths to assemble a tailored package of hardware and software tools that is already fully integrated with TomTom cloud services, around the popular STM32 development ecosystem," said Alessandro Cremonesi, group vice president, STMicroelectronics. "These tools enable native STM32-based location services to accelerate application development of Geo-IoT solutions for fleet management, item tracking, and many other services that depend on fast, accurate location detection."