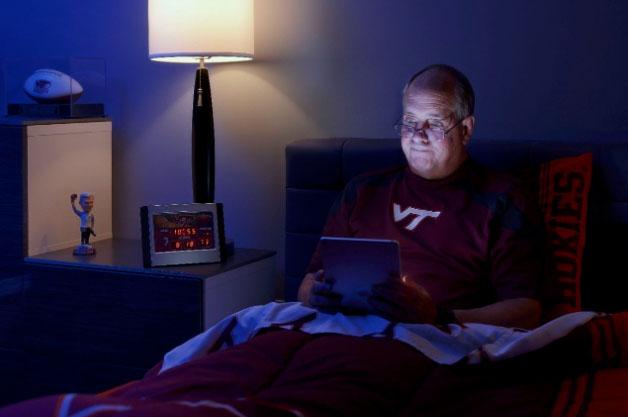 A new study demonstrates that employees do not need to spend actual time on work in their off-hours to experience the harmful effects. Source: Virginia Tech
Researchers from Virginia Tech have found that when employees check their email after office hours, it not only causes them anxiety, but also causes conflict within their families. William Becker, a Virginia Tech associate professor of management in the Pamplin College of Business, led and co-authored the new study.
"The competing demands of work and nonwork lives present a dilemma for employees," Becker said, "which triggers feelings of anxiety and endangers work and personal lives."
Jobs are becoming increasingly more demanding outside of the home. These high demands cause stress on the employee and in the employee's personal life. Employees can't completely fulfill their duties at home if they are distracted by work requirements.
Actually, just the act of online communication in out-of-office hours isn't the only problem. Just the simple expectation that employees be communicating online and working in their off time is enough to cause stress and anxiety in any employee.
"The insidious impact of 'always on' organizational culture is often unaccounted for or disguised as a benefit -- increased convenience, for example, or higher autonomy and control over work-life boundaries," Becker said.
"Our research exposes the reality: 'flexible work boundaries' often turn into 'work without boundaries,' compromising an employee's and their family's health and well-being."
The study says there are a couple of things companies can do to combat these negative effects. The first, and most simple, option is to reduce or eliminate the idea that employees need to be checking their email or other online communications after work.
If this is not an option, companies can set clear guidelines for after-hours communication. Companies can set certain hours in which it is acceptable to be online. They can set off-hour email windows or scheduled emailing hours. This makes it so the employees can fulfill their after-hours requirements, while still being able to spend time with their families.
The researchers say that guidelines for these requirements need to be clear from day one. Clear communication reduces anxiety for the employee and allows their family to know exactly what the requirements are.
A tip from the researchers to employees everywhere: practice mindfulness in the office and at home. Mindfulness is key to reducing anxiety and helps employees be more present with their families.
"Employees today must navigate more complex boundaries between work and family than ever before," said Becker. "Employer expectations during nonwork hours appear to increase this burden, as employees feel an obligation to shift roles throughout their nonwork time.
"Efforts to manage these expectations are more important than ever, given our findings that employees' families are also affected by these expectations."
The study on this research was published in the journal Academy of Management Proceedings.