Google's Magenta division, a research project that is exploring the role machine learning can play in music and art, has created an open source experimental musical instrument that gives artists the ability to make music using completely new sounds based on Magenta's NSynth algorithm.
The NSynth, short for Neural Synthesizer, algorithm is a machine learning tool that uses a deep neural network to learn the sound characteristics and then creates new sounds based on these characteristics. The algorithm synthesizes entirely new sounds using the acoustic qualities of the original sounds.
Now, Magenta has created the NSynth Super, a DIY prototype sound device that was developed with a small community of musicians to determine how they could use NSynth in the development of songs.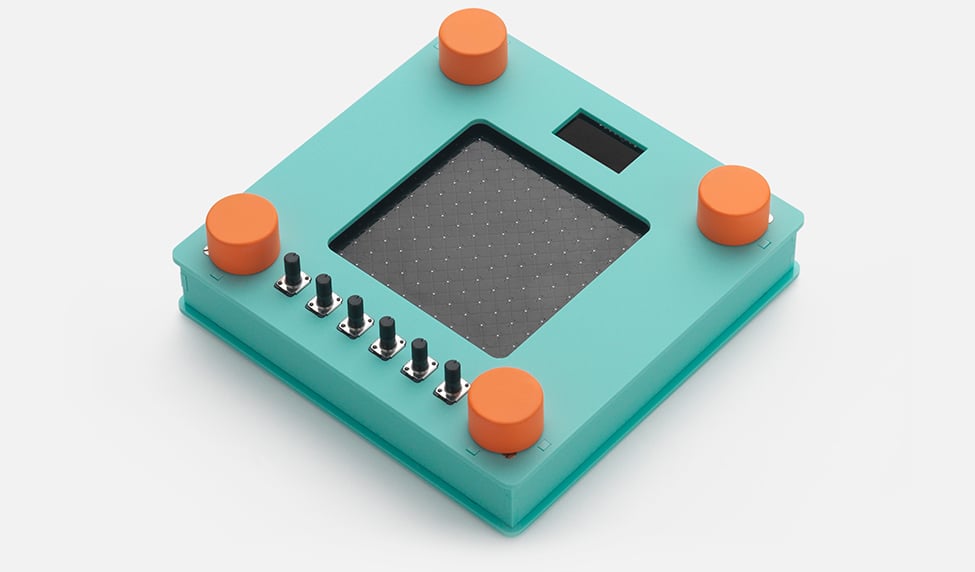 The NSynth Super can generate more than 100,000 new sounds. Source: MagentaUsing 16 original source sounds across a range of 15 pitches were recorded in a studio and then input into the NSythn algorithm to precompute the new sounds. The outputs from this, which equate to more than 100,000 new sounds, were then loaded into the experimental prototype NSynth Super.
In the video, musicians were able to change how sounds appear on a keyboard by using four source sounds on a dial and the dial then selects the source sounds. As a musician drags their finger across the touchscreen to navigate, the new sounds are combined with the acoustic qualities of the four source sounds.
Magenta says NSynth Super can be played via an MIDI source such as a SAW, sequencer or keyboard.
Because it is open source, the source code, schematics and design templates to build your own NSynth Super are available online. To download the files, click here.