Electronics and Semiconductors
Inter-Car Jumpers for Rolling Stock: Making a Quality Connection
12 March 2018
Sponsored content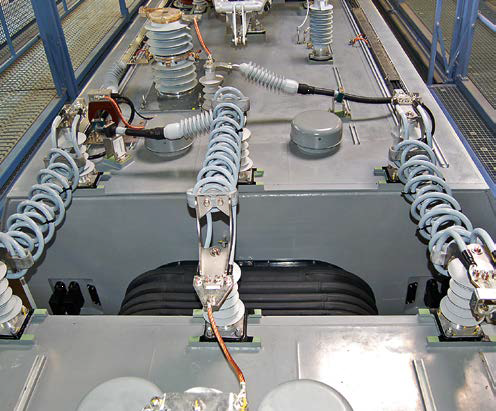 Figure 1. Leoni offers a variety of technical solutions, starting from simple connection systems up to complex jumper systems for three-phase applications within one system. Source: LeoniThe power and signal linkage between rail cars is a complex system requiring a safe, reliable and low-maintenance inter-vehicle jumper system capable of withstanding a diverse and harsh set of conditions.
The basic function of a roof jumper assembly is to transmit electrical power from the pantographs to the transformers. They are designed to be a breakout cable between the end walls of the carriage bodies or installed on the roof or under the rail car's floor. In addition to the electrical power circuits that drive the rail car, inter-vehicle jumpers can also be used to transmit control and security signals, data circuits and more. Leoni AG is uniquely qualified to provide a complete plug-and-play, medium-voltage (up to 25 kV) system capable of moving this power and data from one end of the train to the other.
Leoni roof jumper assemblies serve the following major application areas in the transportation industry:
High-speed trains
Regional commuter trains
Locomotives
Trams
Underground trains
Freight trains
Passenger carriages

Figure 2. High-speed rail presents power and data transmission challenges. Source: Leoni
Although high-speed trains have greater power requirements than trams or street cars (primarily because of the longer energy distribution distances and the greater need to carry current across gaps between multiple train cars), operators still need connectors and cabling, regardless of vehicle type, for multiple-unit trains since it is essential that each car is reliably and safely supplied with power, signals and data.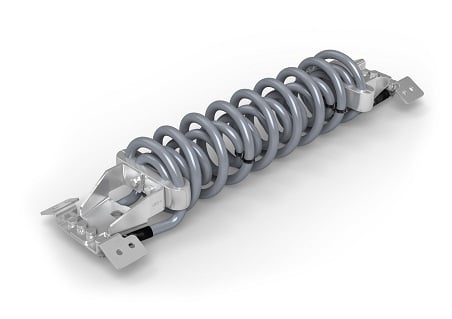 Figure 3. Electrical and mechanical redundancy are among the benefits of a dual-coil spiral design. Source: Leoni
Leoni's roof jumper designs include double spirals; the advantages of a dual-coil spiral design for inter-car jumpers starts with the electrical and mechanical redundancy of the system, which translates into high operational reliability. The system uses two cables coiled within each other, so if something is damaged — for example an object strikes the roof of a train and breaks a cable — there is still continuity and a good connection. The double-spiral cable design further guarantees an optimal bending resistance and elasticity. In addition, the retraction force of the spiral provides a fail-safe insulation distance to the gangway underneath, preventing any danger to passengers.
The cables employed in Leoni's inter-vehicle jumper systems have standard cross sections of 50 mm² and 95 mm², and use specially-developed jacket and insulation materials. Depending on the specific stress and load application of the train, the 95 mm² cable is appropriate up to 360 A, and the 50 mm² cable for applications up to 240 A, at 25 degrees Celsius. Alternatively, customers can use two or even three coils in the electrical design in order to reach the required current level.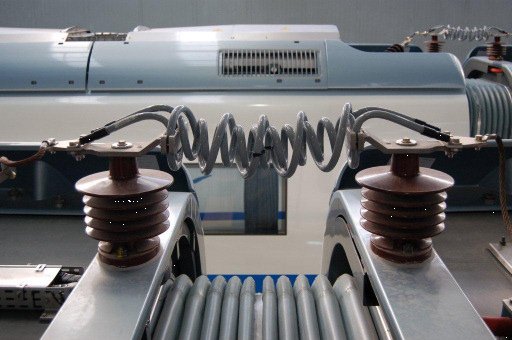 Figure 4. The double spiral cable between two mechanically coupled vehicles provides bending resistance and elasticity. Source: Leoni
Technical Challenges
To produce cables and assemblies for rolling stock, a supplier must be at home in many technical disciplines and offer a wide range of products. The requirements are demanding from a technical point of view, starting with the product's ability to operate in a difficult environment.
Because of the nature of its use, a jumper assembly must function over a broad range of temperatures, maintaining its structure from minus 50 degrees Celsius to 80 degrees Celsius. On top of the ambient temperature, the heat generated by flowing current must also be taken into account. The double-helix-coiled spiral design has been proven under the severe climatic conditions of projects in Russia, as well as Norway, Spain and China.
Externally-mounted cables and assemblies are subjected to challenging weather such as rain, ice and snow and must also withstand UV radiation, abrasion and fluids such as oils, fuels, acids and alkalis. As such, high hydrolysis characteristics (resistance to the chemical breakdown of a compound due to reaction with water) must be provided.
Due to the dynamic bending, stretching and twisting created by in-motion rail cars — such as the lateral movement when a train travels around a curve and the compression and decompression on the coupling axis when accelerating and braking — and also to the limited space for the relatively-large cable, the transition cables between rail cars are exposed to high mechanical stresses. Leoni's highly flexible cable system compensates for vibrations as they arise and for distance changes of up to ±1,000 mm.
Fire and Smoke Requirements
The Leoni assembly not only meets the necessary mechanical properties for railway use, but also fire and smoke regulatory requirements as set out in NFPA 130, which establishes minimum requirements to provide a "reasonable degree of safety from fire and its related hazards in fixed guideway transit and passenger rail system environments."
The cable further satisfies IEC 60332-1. This standard specifies fire protection and life safety requirements for underground, surface and elevated fixed-guideway transit and passenger rail systems. It specifies the procedure for testing the resistance to vertical flame propagation for a single, vertical, electrical-insulated conductor, cable or optical fiber cable under fire conditions.
Ready to Roll!
Among the advantages Leoni offers for the rail industry is that it can provide a complete system for customers who otherwise might have to find a jumper system from one company, cable from some other company and then someone else to put them all together. It bears repeating: Leoni offers the entire system. As such, it should not be surprising that the company's customers include such well-known firms as Alstom Transportation, China Northern Rail, Siemens and Stadler Rail. Due to its international operating capability, Leoni supports customers based in the USA as well as Belgium, China, France, Germany, Spain, Switzerland and many more countries. Worldwide, more than 3,000 spirals for more than 1,000 trains are in use.
In summary, Leoni is a European-based manufacturer with many years of experience designing and building cables, components and systems. It is now offering its products and expertise via U.S. subsidiaries and assembling these products in North America. The Leoni group of companies, a fully integrated system developer and global manufacturer, employing more than 72,000 people in 31 countries, is a very broad-based supplier serving an equally broad range of application solutions for transportation systems.
For more information on its technical expertise, capabilities and products, visit the Leoni homepage.
Find Free Electronics Datasheets