Quantum computers are being further developed every day. One of the most recent developments comes from Chalmers University of Technology. Researchers from Chalmers have discovered that they could use Majorana particles to as part of stable building blocks of a quantum computer.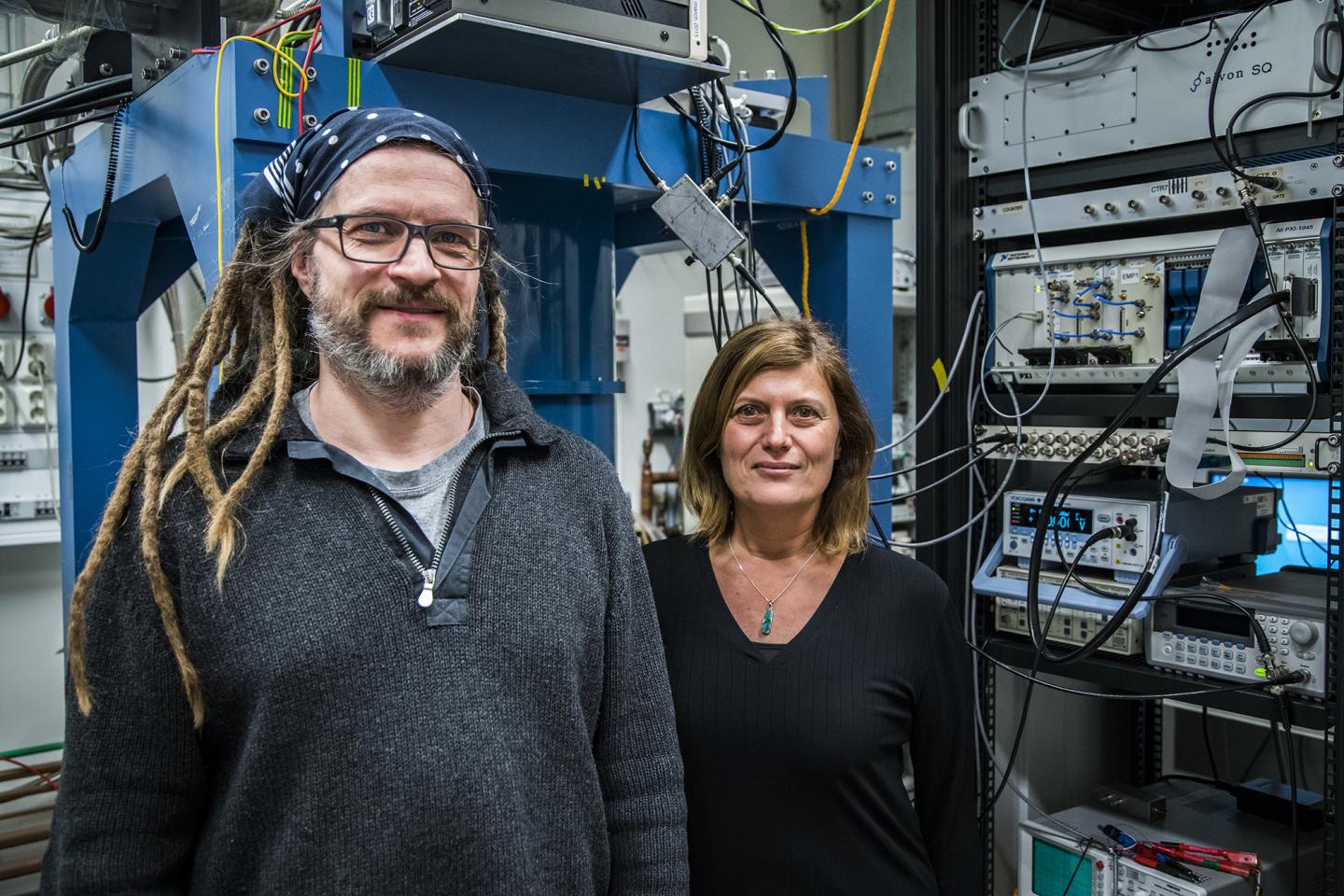 After an intensive period of analyses the research team led by Professor Floriana Lombardi, Chalmers University of Technology, was able to establish that they had probably succeeded in creating a topological superconductor. (Source: Johan Bodell/Chalmers University of Technology)
Build a quantum computer presents a major struggle. One of the biggest challenges is just how sensitive quantum systems are to decoherence and the collapse of superpositions. Researchers have discovered that Majorana particles called Majorana fermions can help overcome quantum system's sensitivity issues.
Majorana fermions are original particles that are not the same as your average, everyday particle. They are, essentially, half an electron. Researchers found that encoding information in a pair of Majorana fermions that are separated should make sure that the system is immune to decoherence.
Majorana fermions are typically only found in topological superconductors. But the researchers discovered that they can actually manufacture a topological superconductor.
"Our experimental results are consistent with topological superconductivity," says Floriana Lombardi, professor at the Quantum Device Physics Laboratory at Chalmers.
The team started with a topological insulator created out of bismuth telluride, Be2Te3. The insulator also conducts current on the surface. By placing a layer of conventional superconductor on top of it, it conducts current without any resistance at low temperatures.
"The superconducting pair of electrons then leak into the topological insulator which also becomes superconducting," explains Thilo Bauch, associate professor in quantum device physics.
Rhe first results showed that they only had standard superconductivity. But by cooling the component down, it changes significantly. The characteristics of superconducting pairs of electrons were varied in different directions.
"And that isn't compatible at all with conventional superconductivity. Suddenly unexpected and exciting things occurred," says Lombardi.
This team of researchers used platinum to assemble topological insulators with the aluminum. By repeating cooling cycles, it changed the material's superconducting properties.
After analyses, the team could figure out exactly what they needed to create a successful topological superconductor.
"For practical applications, the material is mainly of interest to those attempting to build a topological quantum computer. We ourselves want to explore the new physics that lies hidden in topological superconductors - this is a new chapter in physics," Lombardi says.
The paper on this research was published in Nature Communications.