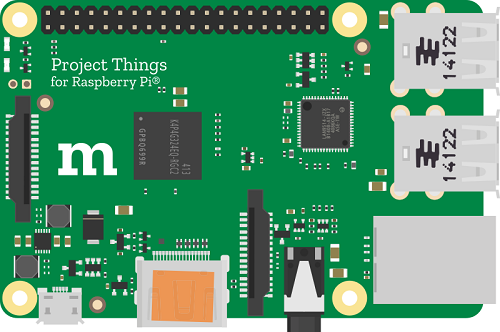 The Things Gateway on board a Raspberry Pi. Source: MozillaMozilla, the creator of the Firefox web browser, has introduced a gateway that allows developers the ability to use web-based commands and controls as well as voice-based commands for internet of things (IoT) devices.
The Mozilla Things Gateway uses Raspberry Pi and helps consumers through the process of connecting to their network and adding devices to the network. The setup process gives consumers a secure URL that can be used to access and control connected devices from anywhere.
Mozilla says as more IoT devices are rolled out it is becoming harder to control how these devices should talk to each other because there is no single standard. Each vendor creates its own custom app that only works with its own brand. Mozilla, being a champion of all things open source, believes consumers shouldn't be locked into a specific product, brand or platform. Not only does this pigeonhole them into one single platform or service, but it also means they may end up paying more for products that only serve one device (e.g., smart light bulbs that fit only one smart lighting solution).
The Things Gateway allows the ability to use a microphone on a computer and issue voice commands, a rules engine for setting how devices interact with each other, a floor-plan view to lay out devices on a map of a home, support for smart plugs, dimmable and colored lights, multi-level switches and sensors and virtual versions of them in case consumers don't have a real device. Other features include an add-on system for supporting new protocols and devices and a new system for safely authorizing third-party apps.
To learn more about the Things Gateway and how you can use it to connect your smart home devices, visit https://iot.mozilla.org/gateway/