Conversational bots, like Siri or Alexa, are integrated into many up-and-coming technologies. These conversational agents are great at answering questions, like what is the weather or who was in that TV show you watched last night. The natural next step in development is to make these agents more conversational with humans.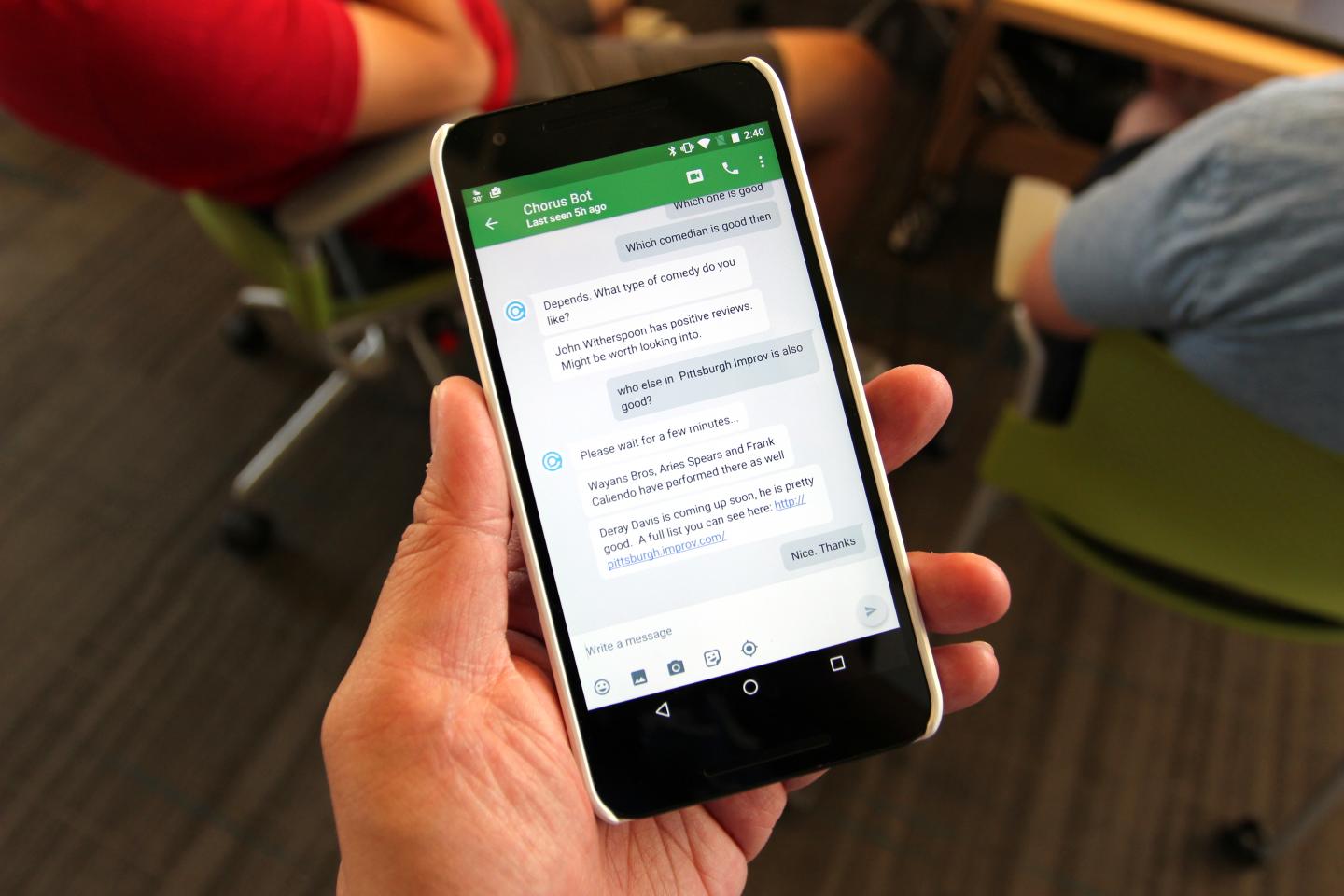 Evorus is a chatbot that uses a combination of artificial intelligence and crowd workers to answer questions on a broad range of topics. (Source: Carnegie Mellon University)
Researchers from Carnegie Mellon University are attempting to tackle this new development. They created a chatbot system named Evorus. Evorus uses human brainpower to answer a range of questions in a conversation with humans. While this is not the first bot to use human brainpower, it is the first technology of the kind to use conversations with humans to train the bot's artificial intelligence (AI). Over time, with this training, the bot will become less dependent on humans for training.
Evorus uses crowd workers from Amazon Mechanical Turk to answer any questions that a human may have. Crowd workers vote on the best answer for Evorus to use when answering a user's questions. The system tracks the question and answers and learns over time to answer questions on its own with the AI.
"Companies have put a lot of effort into teaching people how to talk to conversational agents, given the devices' limited command of speech and topics," Bigham said. "Now, we're letting people speak more freely and it's the agent that must learn to accommodate them."
When a system has humans in the background helping the bot to answer the questions, it gives the bot the ability to answer more complicated questions beyond basic questions. But the goal for developers is for the bots to be able to answer questions on its own without human involvement. Taking away human involvement brings the costs of operation down.
By involving humans in only the more complicated questions, it allows the humans to look out for malicious users that may use the bots inappropriately. Humans will be needed to block these types of users for a while until the bot's AI is further developed.
In the initial five-month run of Evorus, 80 users used the bot and 181 conversations were conducted. Automated responses to the questions were used 12 percent of the time, which allowed crowd voting to drop by 14%. This allowed the cost of crowd work to drop by 33 percent.
This research is promising for the further development of autonomous AI chatbots to help humans answer questions they come across in their daily lives.